BIM
Build Beyond
Embrace digital design and project delivery!
Through joint collaboration, BIM is changing the way owners, contractors and designers understand and enhance their built environment. Modelical helps customers all around the world are profitting from this technology.
Get more out of BIM
Change the way your organisation works with project information.
Benefit from the consistency and power of BIM models across all disciplines by planning and executing the right implementation.
We analyse, train, guide, and support your team through your projects.
BIM Implementation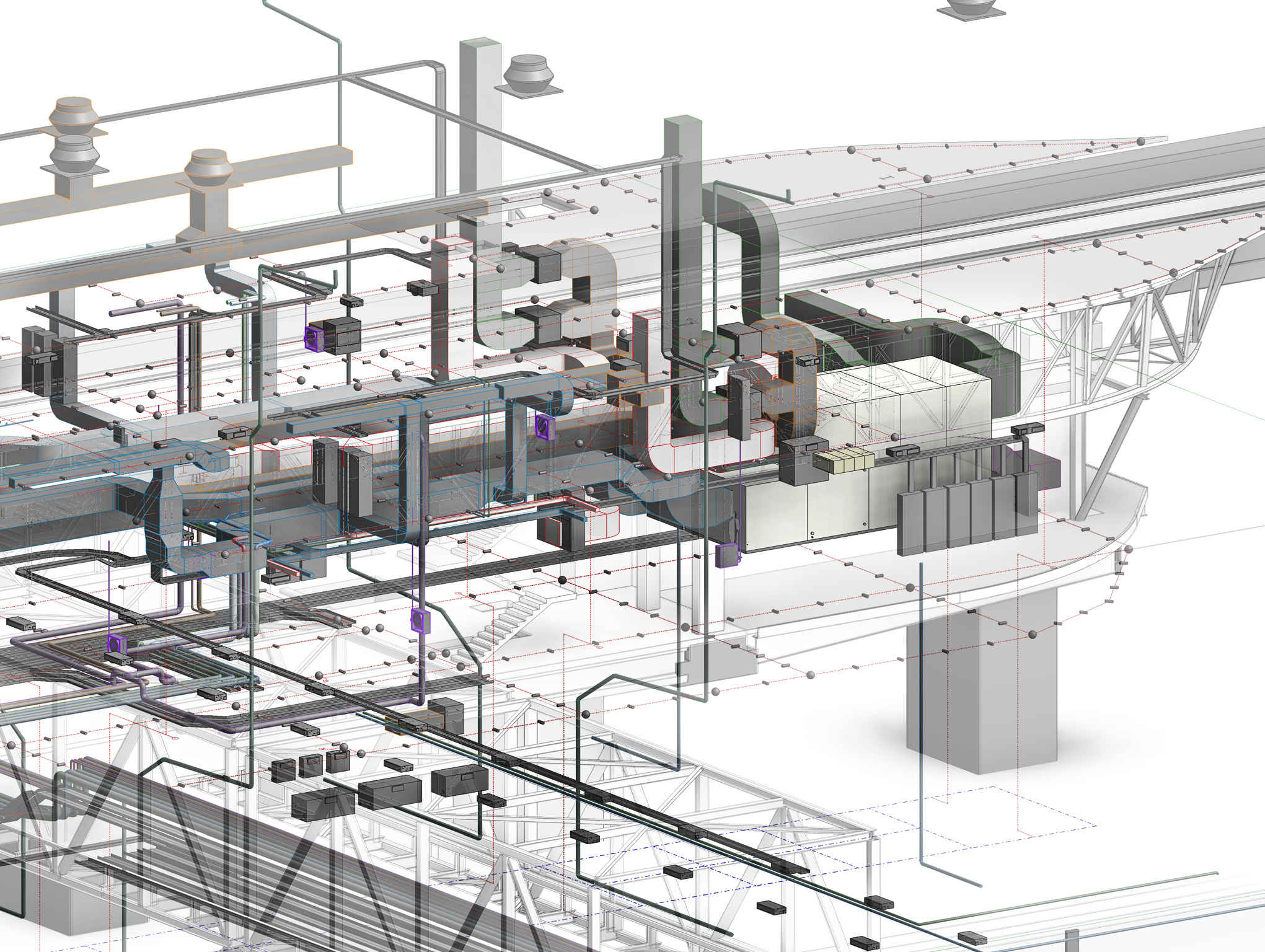 Better Design
More projects, more confidence, less overhead.
Create a 3D, relevant and up-to-date database that showcases your building or infrastructure, allowing you to test for feasibility, review costs and solve clashes. Leverage modelling automation and perfect 2D documentation with this methodology that puts computation at the service of great ideas.
BIM & Design
Better Construction
Always have the right piece of information to hand.
Have a clash-free model on-site. Handle complex issues and decision changes in a way that you have always dreamed of. Keep time and costs under control and reduce your RFIs to a minimum.
BIM & Construction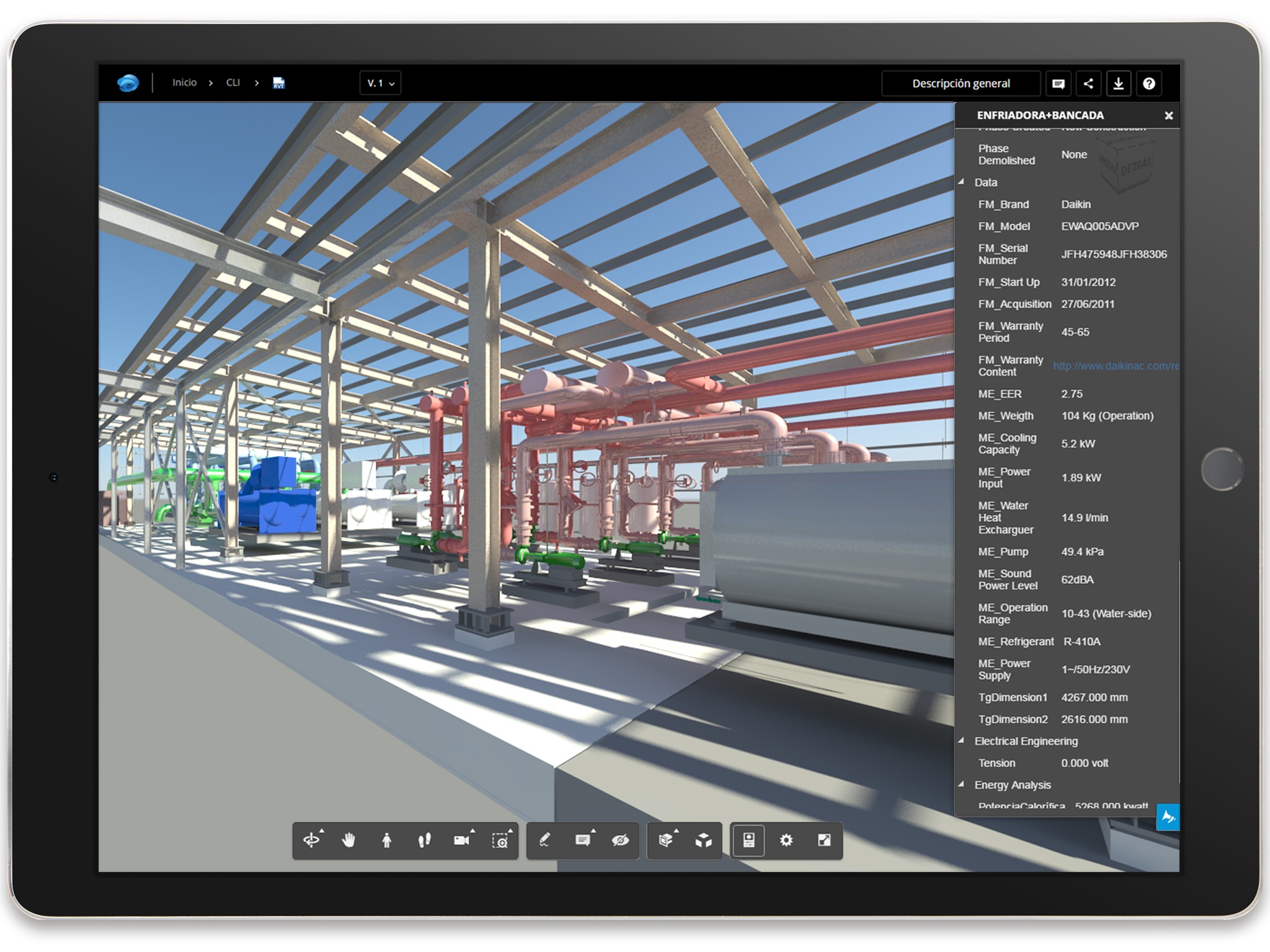 Better Operation
A digital alter-ego for your building.
BIM is adding value to facilities managers, property owners and operators who need to keep a close eye on their portfolio. What's worth more? Your building or your building plus BIM and its enhanced, digital benefits? See why.
BIM & Operation
BIM Solutions
We combine our services, experience and expertise in special ways tailored to the needs of specific sectors. We merge BIM with interaction, software development and project management in order to solve problems across several areas:
fitness_center
Business model feasibility, sightline check, grandstands design, preconstruction modelling, interactive operation planning…
shopping_cart
Retail
Improved time to market, reduced store downtime, clearer stock management in platform that feeds your business intelligence…
local_hospital
Programme brief validation, absolute control of room sheets and costs, coordination issues mitigation, a base for facilities management…
tram
Complex geometry under control. Cost, time, requirements and interface management. Systems integration and advanced reporting…
BIM Services
business
BIM Management
We study and help you detecting areas where BIM can improve your processes, then we plan a realistic change and execute it together.
local_library
BIM Training
We provide complete Revit, Navisworks, Dynamo, Rhinoceros and Grashopper training services, in all disciplines and project areas.
flash_on
BIM Modelling
From houses to airports, from organic facades to complex MEP, we can handle all modelling tasks, either through onsite support or outsourced.
web
BIM Automation
We are experts in enhancing commercial tools with custom add-ins, scripts and definitions. We work with the Revit API, Dynamo, Navisworks API, Grasshopper and much more.
desktop_windows
BIM Quality and Standards
We can establish a practical and complete set of rules, guidelines and templates to help your organisation avoid reinventing the wheel and deliver excellent BIM.
compare_arrows
Interoperability
We'll help your team moving data across different BIM and CAD solutions by using the best practices and developing custom workflows.