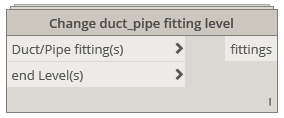 Change the level of a pipe/duct fitting(s) to another one, modifying also its offset value.
Sometimes we find out that the fittings on our MEP layout are not well located in terms of reference level. In this image, we can see the reference level of each element represented in different colors.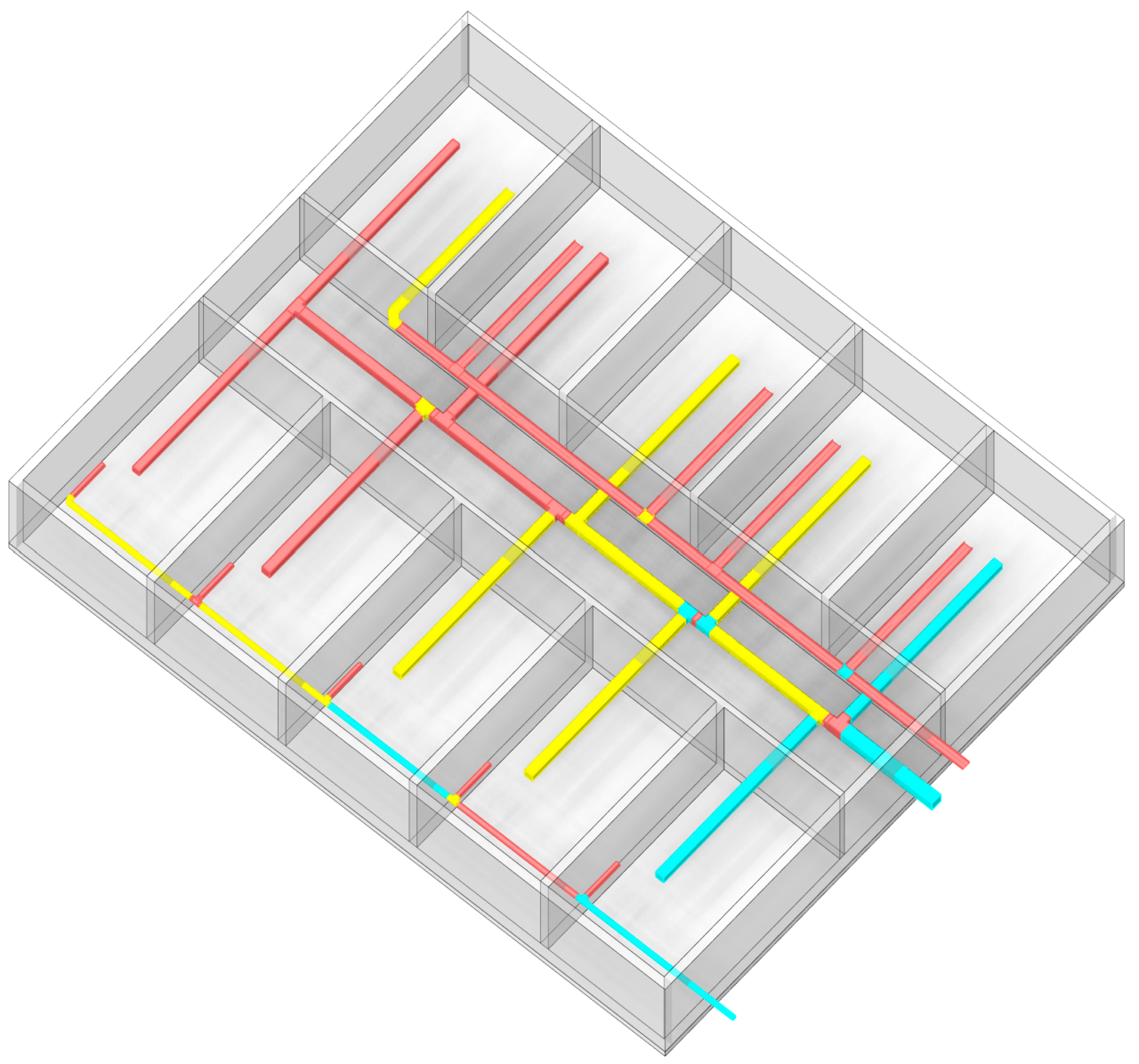 It's really hard to modify it by hand because the only way to do it properly is changing at the same time the value of the Level and also the Offset from that level.
With this node, you only have to select the fitting you want to change (duct, pipe or cable tray), and choose the destination level. The node will calculate the offset and change both parameters at the same time.
In the video you will also find an explanation of our node Color by parameter, which has been used to color the MEP elements of the main image.
Take a look to the rest of Modelical Package.