This year the Barcelona Building Construmat 20th edition has been fully focused, more than ever on innovation. It was for this very reason that Modelical did not want to stay away from this year´s event. We took our expert team, set up our stand and we were ready to show at Barcelona. It has been an enriching experience with a multitude of topics covered in the pavilion: social housing, circular economy, sustainable design, 3D printing, state-of-the-art materials… but what we really wanted to do was to showcase cutting-edge technologies and computation, which are key to improving construction projects and moreover streamline workflows associated with their development.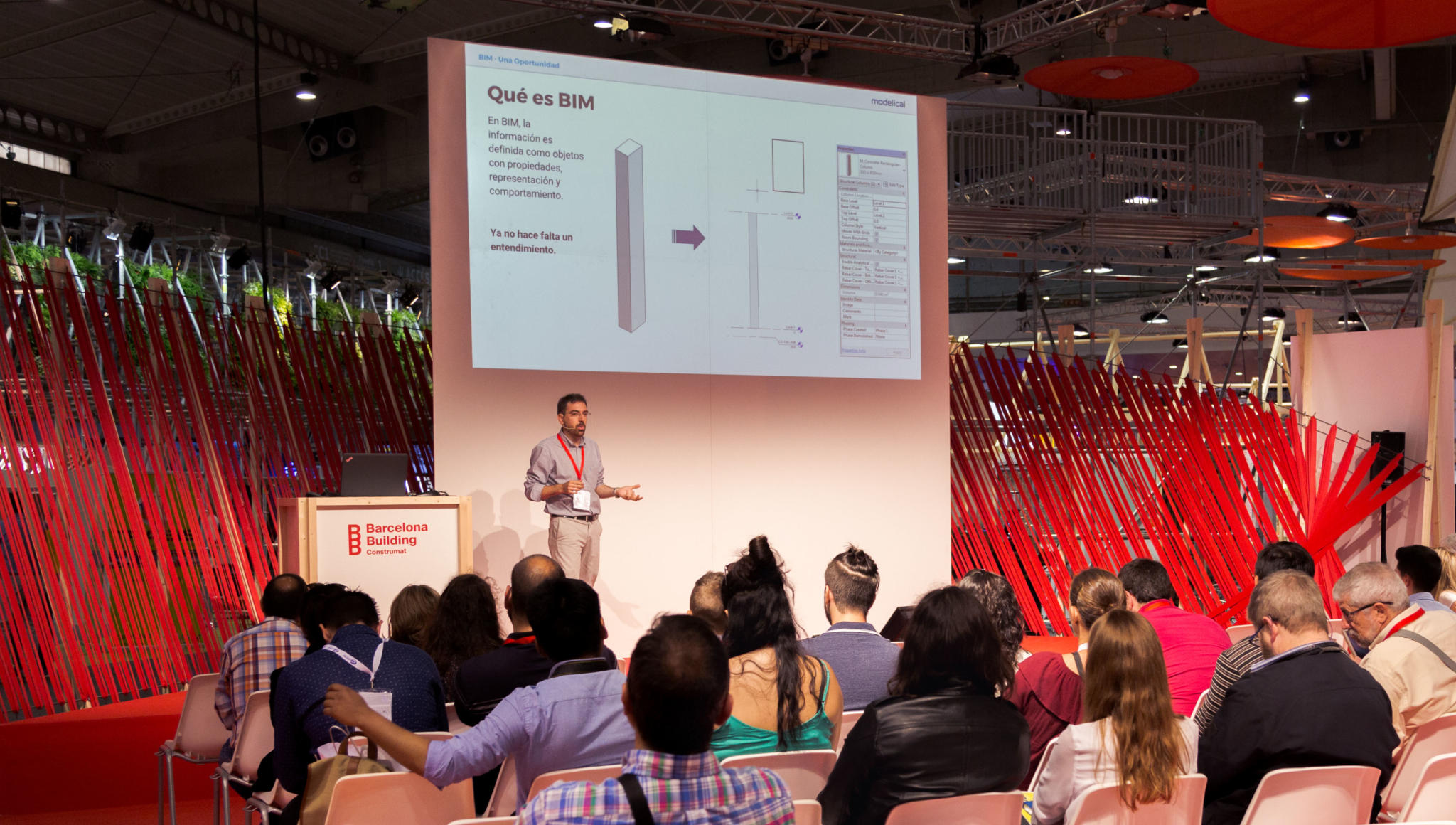 For those lucky enough to attend, you would already know that this year there was a new zone: Future Arena, dedicated to innovation and new trends. In addition, there was a new space called the 'Technical Corner'. Here, exhibiting companies presented their latest, innovative, relevant projects and best practice. On friday, we were proud to close the talks by sharing our invaluable experience gathered over recent years. Our colleague Oriol Vidal presented our vision of BIM and how we manage the much needed information that facilitates design, construction and maintenance of buildings and infrastructure, by automating as many tasks as possible. Yes… in short, we focus on getting the computer to do the "dirty" work and BIM makes this all the more easier.
In addition, EUROPEAN BIM SUMMIT was held this year in Construmat. This event with a more specialist and technical profile, brought together 500 people from all over the world to discuss progress and BIM regulation at European level. Our director Roberto Molinos participated in the round table: EXTREME BIM & BIM INNOVATION where he presented our vision on the enormous opportunity that BIM offers for the professional services companies to innovate and he did it providing examples of internal developments of Modelical in the fields of collaboration, project management but above all the automation.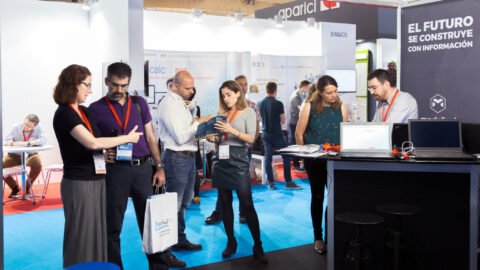 Applying this concept to our day to day as consultants we present diverse works. One of the more fun moments is when we face complex modelling or repetitive elements, such as cladding or finishes, we start working with all our programming knowledge: dynamo, grasshopper, python, C # … the party is served . These workflows allow us not only to automate the modelling process, but also it gives as a more effective control of changes throughout the design process.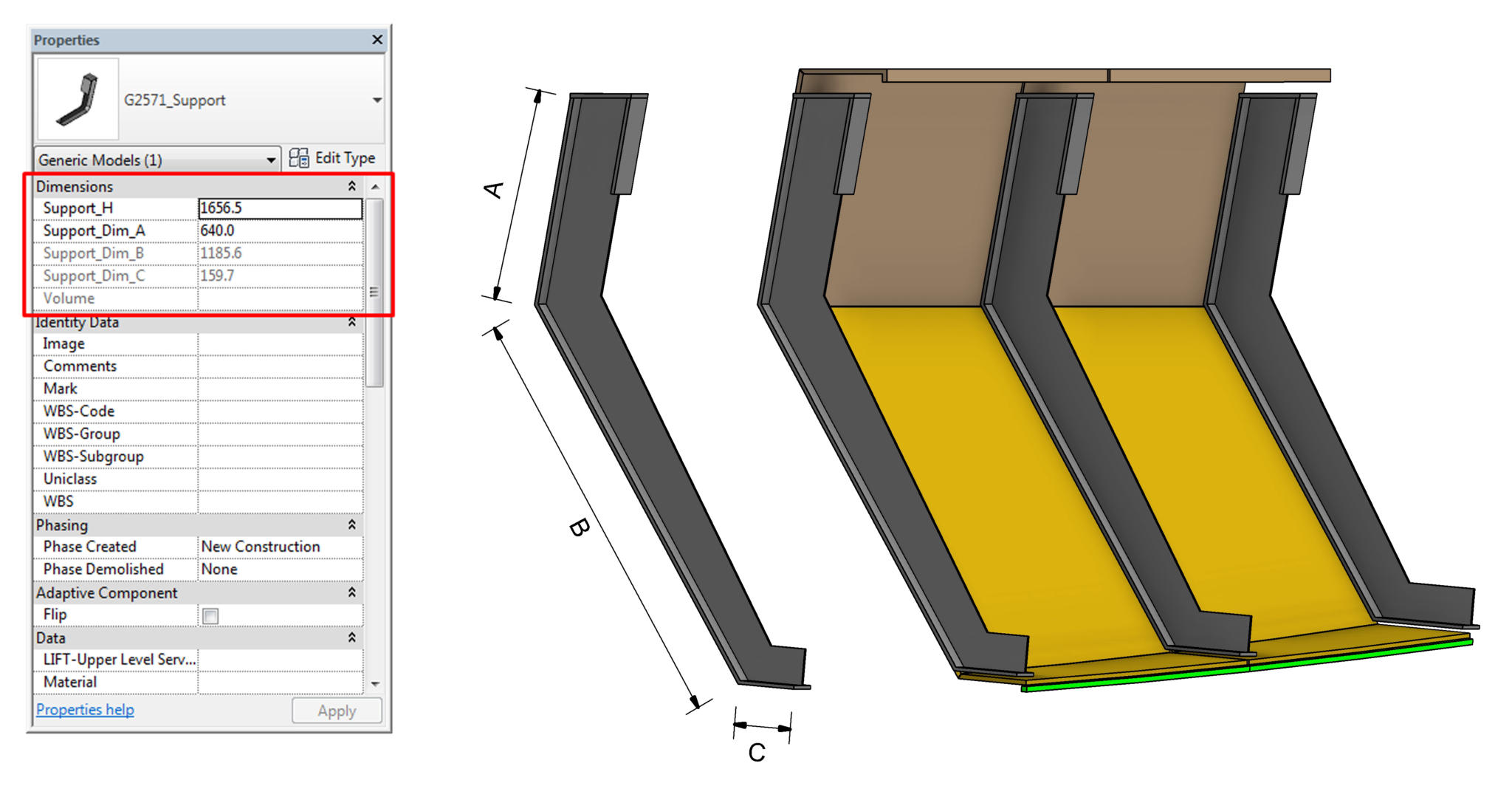 Click here to know more about Doha metro modelling
In this connection we have also developed a workflow that directly connects the data that defines the calculation and design of an infrastructure project to automate the generation of its 3D model, annotations, sheets and schedules.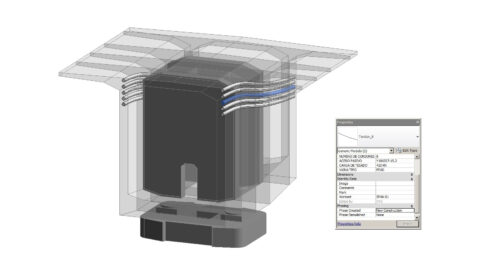 Click here to know more about BIM infrastructure
Generating sheets of different disciplines and scales in an automated way is another of the capabilities we have developed in our latest collaborations, sounds less pleasant, but when you manage to save days of work the feeling is wonderful.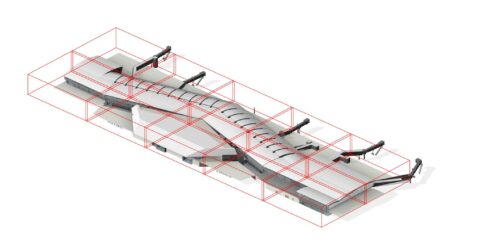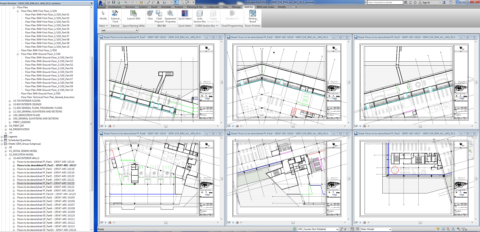 From a more technical point of view we have been able to introduce information of the budget codes on the model to later obtain automated project measurements or generate clash reports between the different disciplines locating the necessary conduits passages, anticipating the problems on site.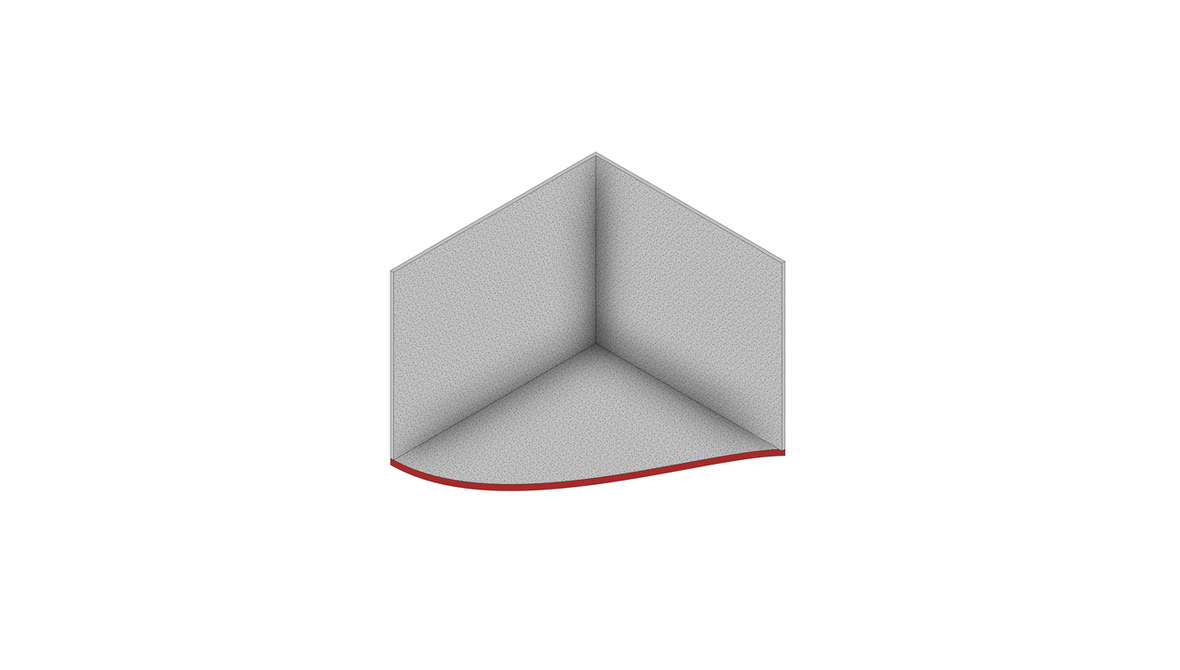 Another of our latest developments allows us to compare all types of information contained in BIM models, such as uses and surfaces of spaces in different phases of a particular property.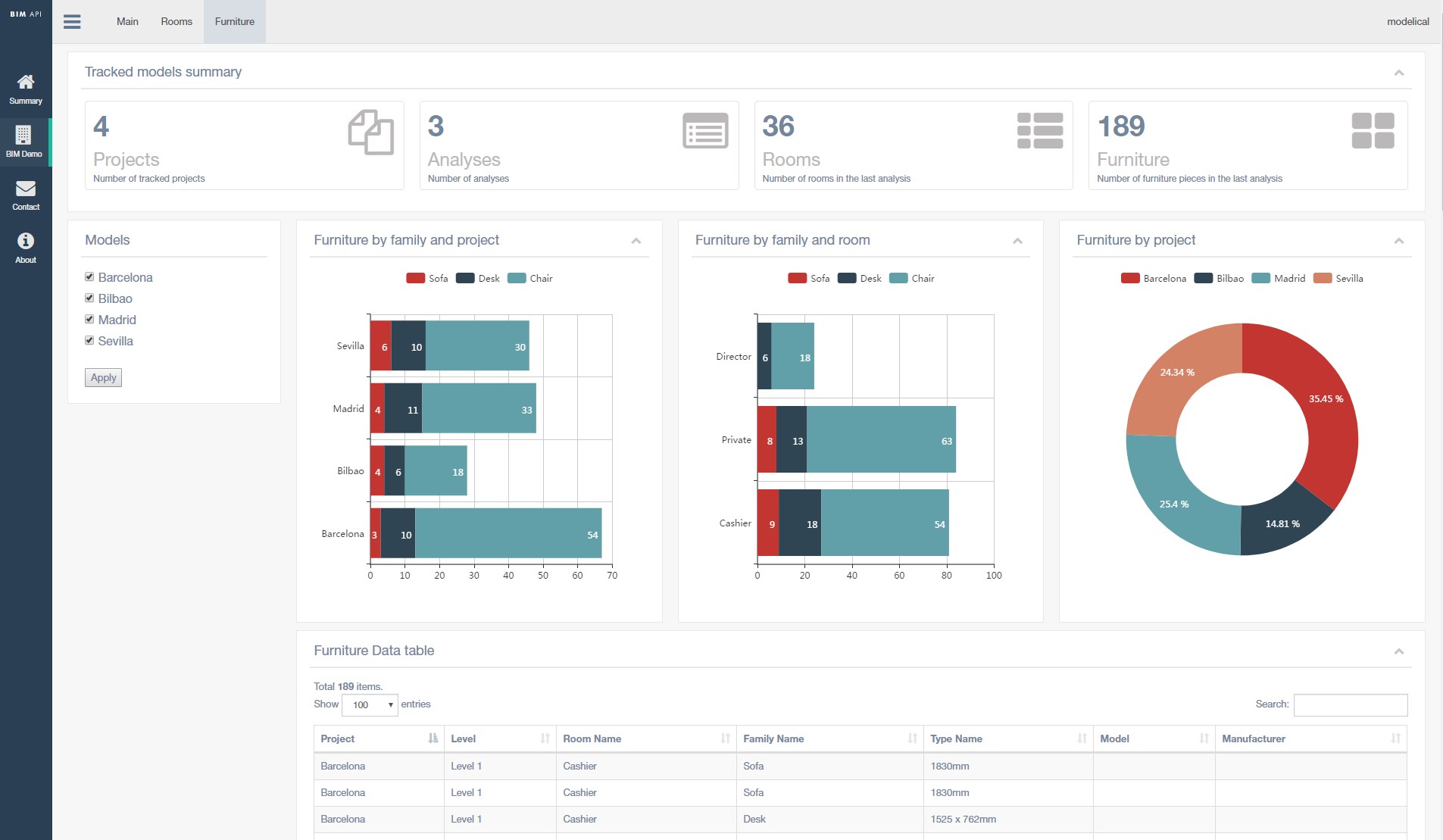 We also showed a development that we are especially proud of: Field of Dreams, a tool that allows us to study the visual occlusions to achieve a better design, especially in cultural and sports spaces.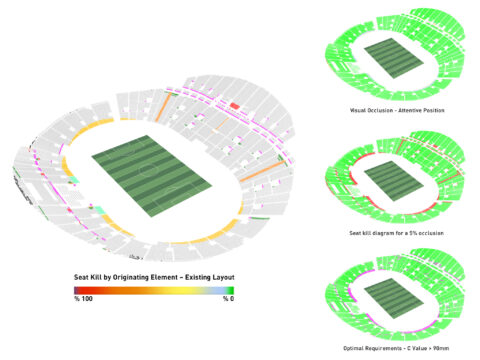 Click here to know more about fieldsOfDreams
The applications of this concept are endless, and as broad as challenges arise in the projects we face. All our efforts in making technology work hand in hand, qualitatively improving the result and control over construction.
We did not talked only about this, Modelical also presented some of our developments that already have a name and surname. Although we are still working on several products, we are proud of having been able to show some of them in detail at Construmat. Click on the next links to know more about: spacesVR , dossierOne , familyMatters , dynamoPackage o customParameters
We are looking forward to the coming year to come back to Construmat and catch up on all the news that the AEC industry has to offer. In the meantime we will continue working so we can have a lot of new things to tell by then. Dou you tell us your challenges?