Forget Powerpoints
Get More Projects
Smart datasheets and resumes for architects, engineers and project-based companies
doneGreat for credentials, portfolios and corporate resumes
doneKeep one source of content and apply many layouts
doneCreate new brochures and styles fast and easy
doneHighly customizable and collaboration ready
¡Book a Demo!
Why DossierOne?
Split format and content and put an end to the problems related to record management
Centralised Content
DossierOne is a web platform to store all your credentials in a common place. Put an end to your data scattering and the mess among offices.
Filter and Search
Search through all your data, filter by specific fields, discard incomplete records… Set up dossiers in a few minutes and present them in multiple languages.
No More Continuous Edition
Creating a new presentation is no longer a problem. Set the layouts by yourself, in an easy an intuitive way, and then apply them to all your records. Is that easy.
Consistent Content
Consolidate all the important information of your references and show your credentials with consistence, with DossierOne is possible!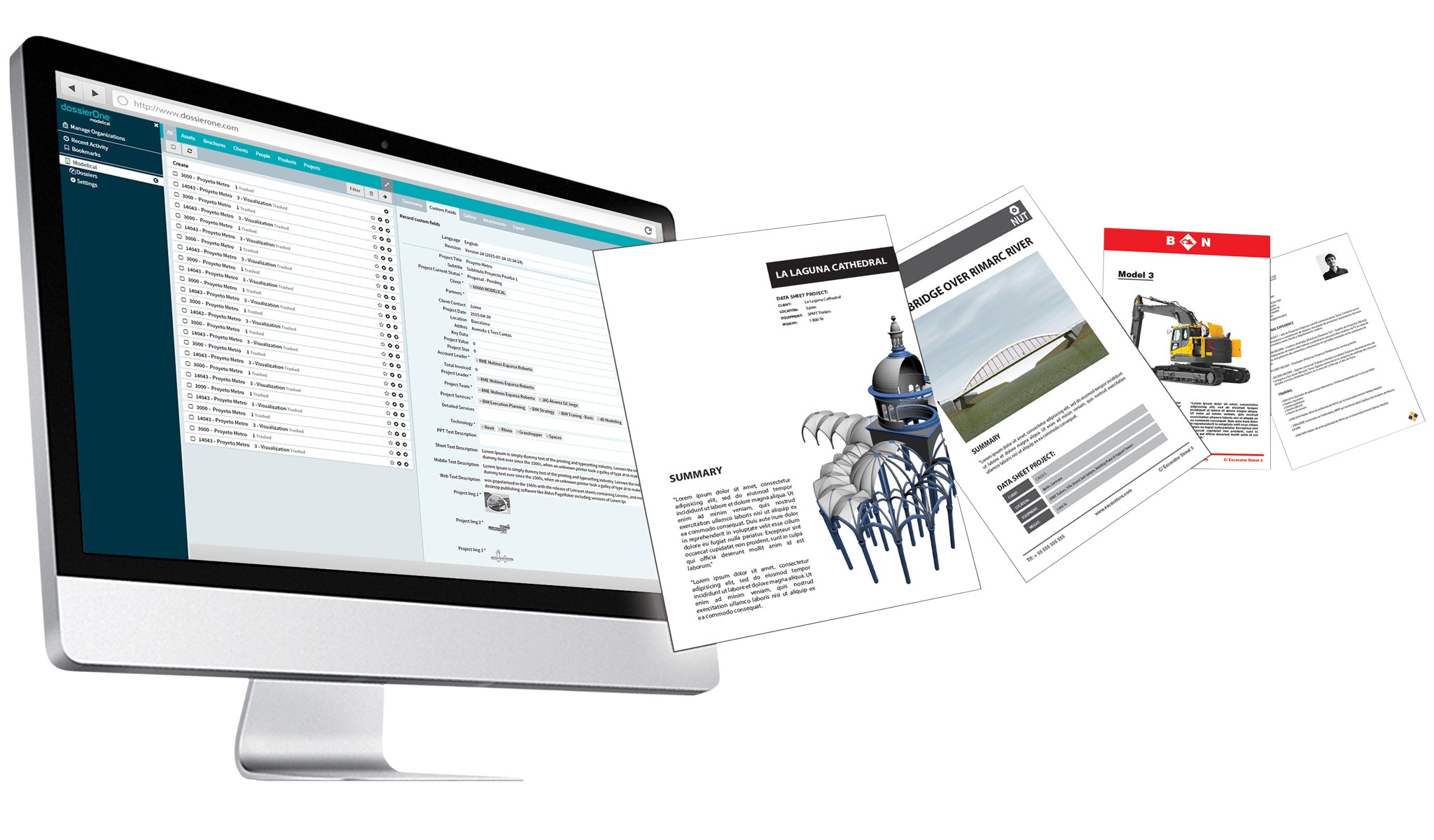 One repository, Unlimited Possibilities
With a few clicks, you will be able to create new records or listings that show your experience and capabilities in a appealing way.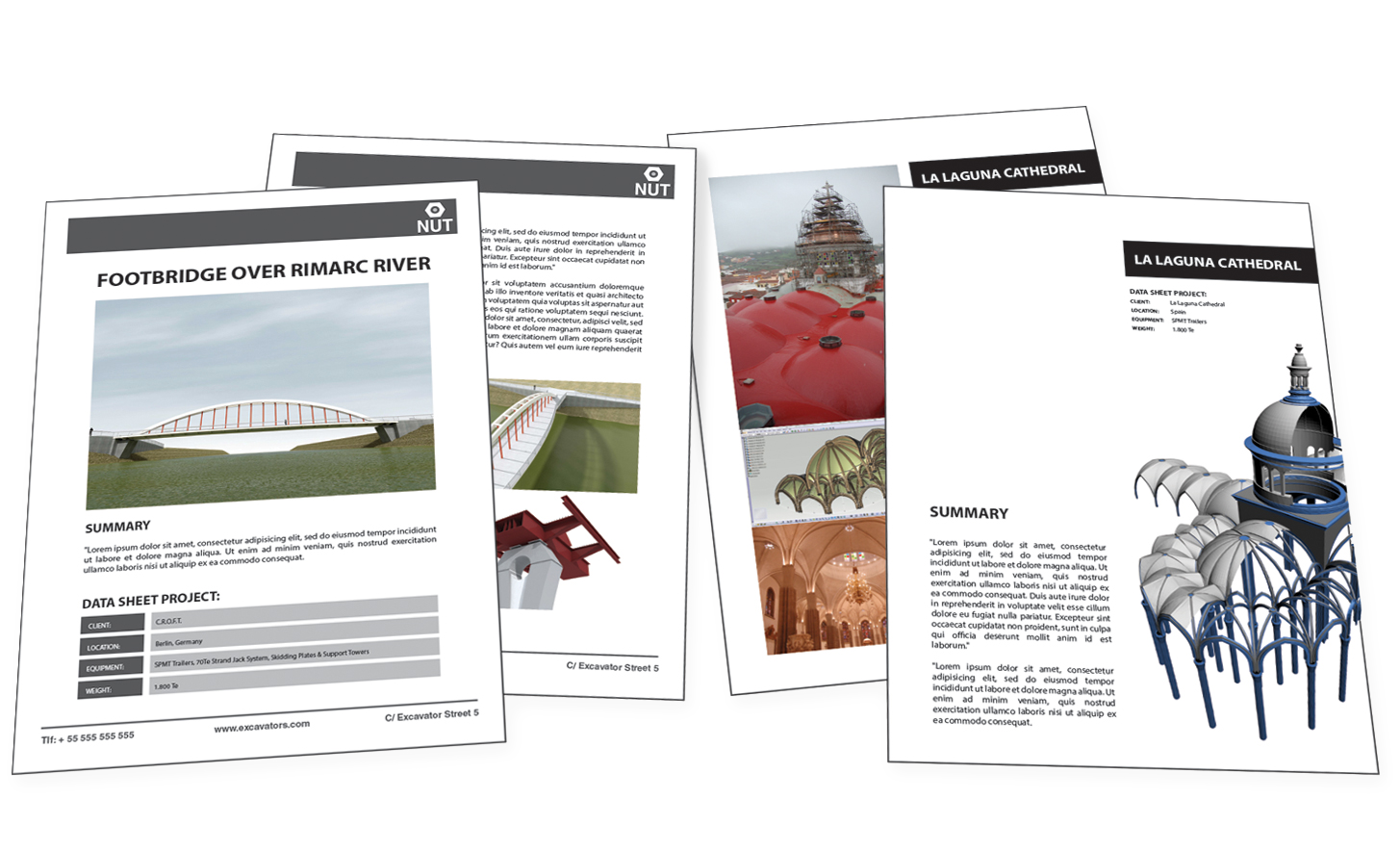 Project Records
Resume Records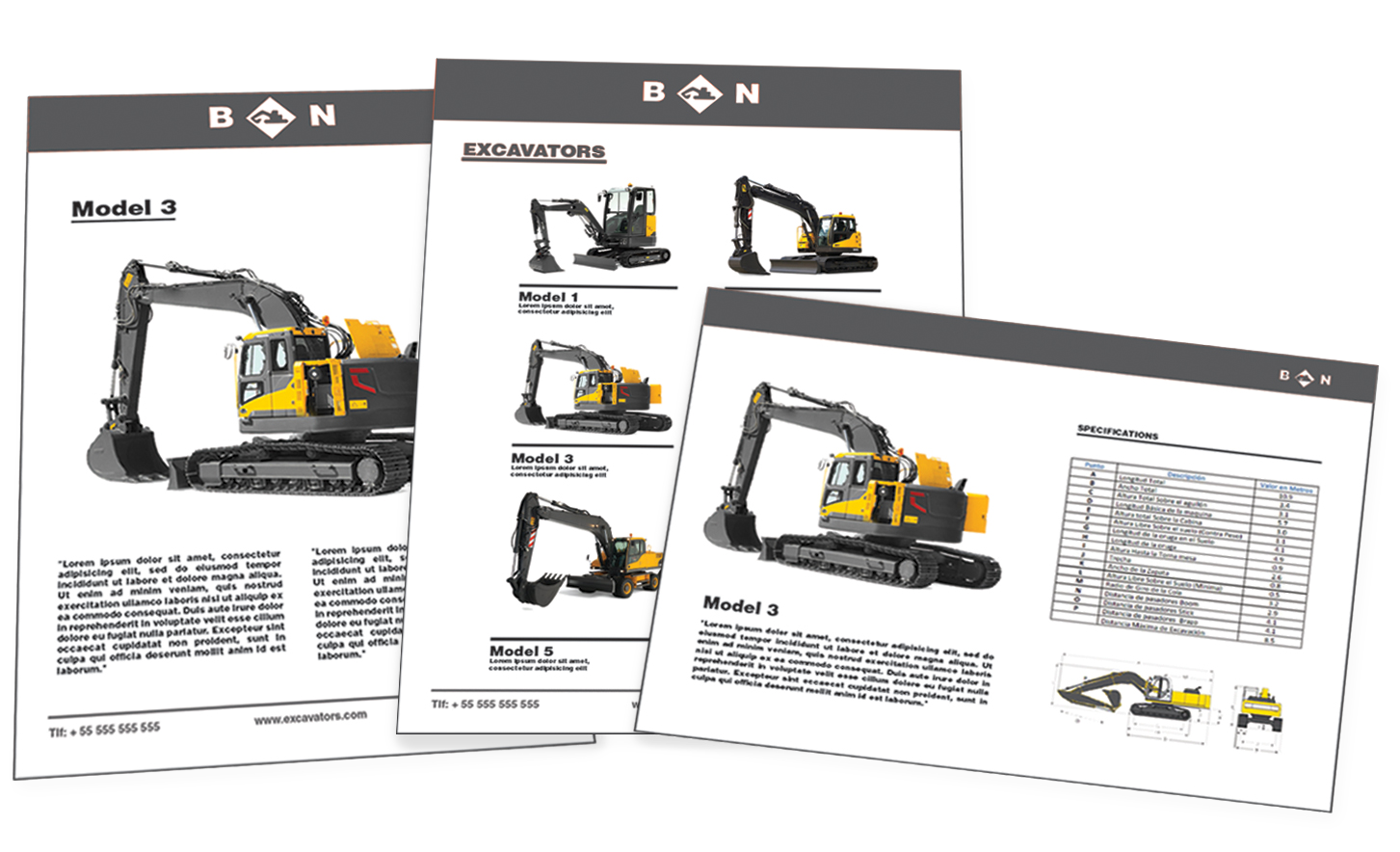 Asset Records
Category Dossier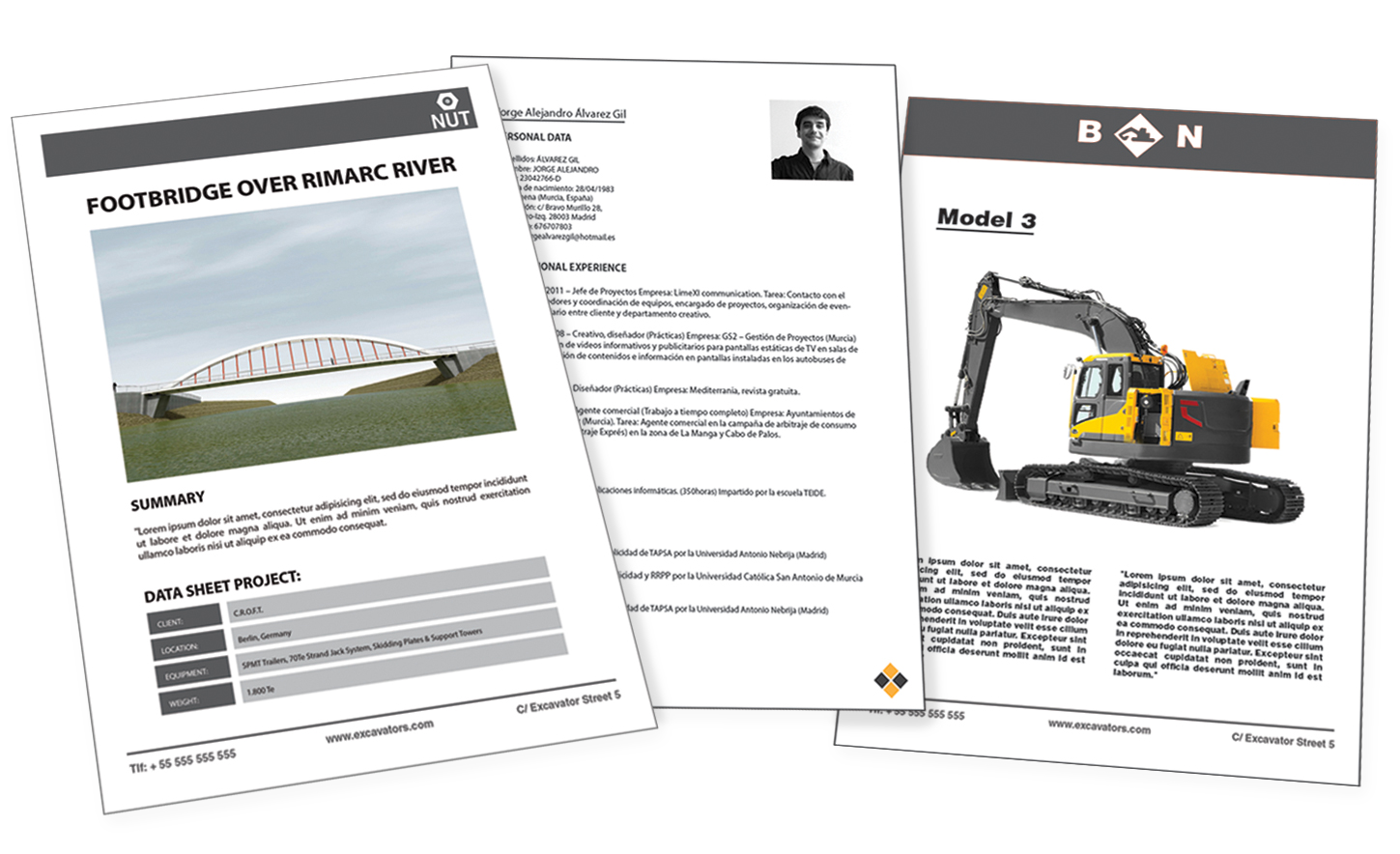 Combined Dossier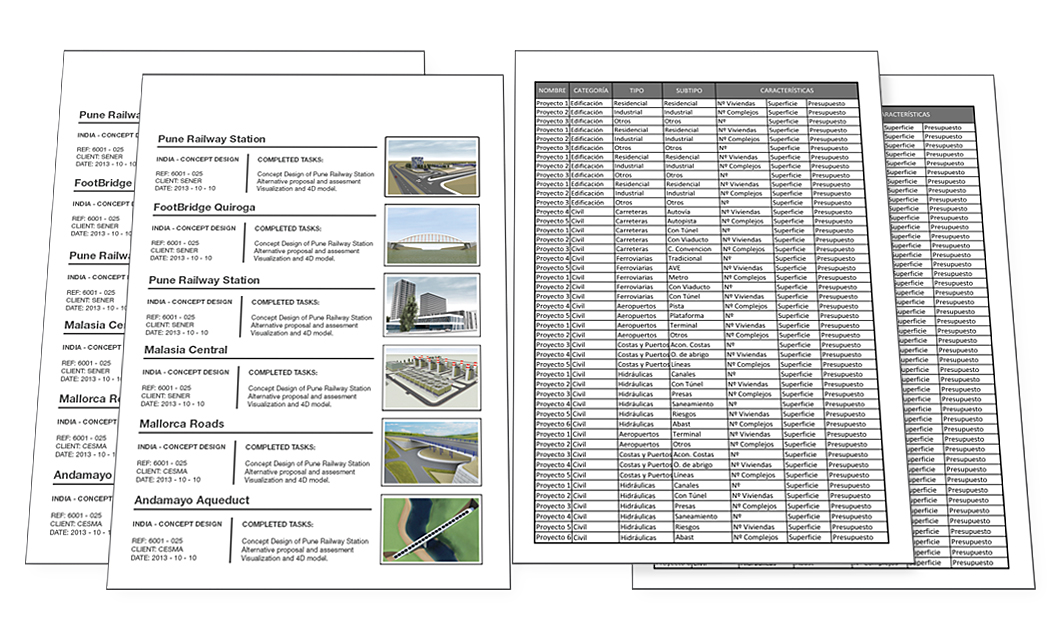 Record Listings
How does it work? Simple!
1. Define your data structure
Establish areas and categories that describe your organization's structure. Then create custom fields to capture the information you care about. Once your record blueprints are clear, design as many layouts as you need to present your data.
2. Input your records
Create unlimited records by filling in the blank fields. Each record has its own gallery to hold images and media. Translate your content with the split-screen editor and don't worry about screw-ups, DossierOne also keeps versions.
3. Create dossiers on the go
Whenever you need it, pick the records you want and create dossiers and single-records PDFs with just one click. Pick any layout you defined and keep your documents always up to date. Be ready to show your references!
Key Features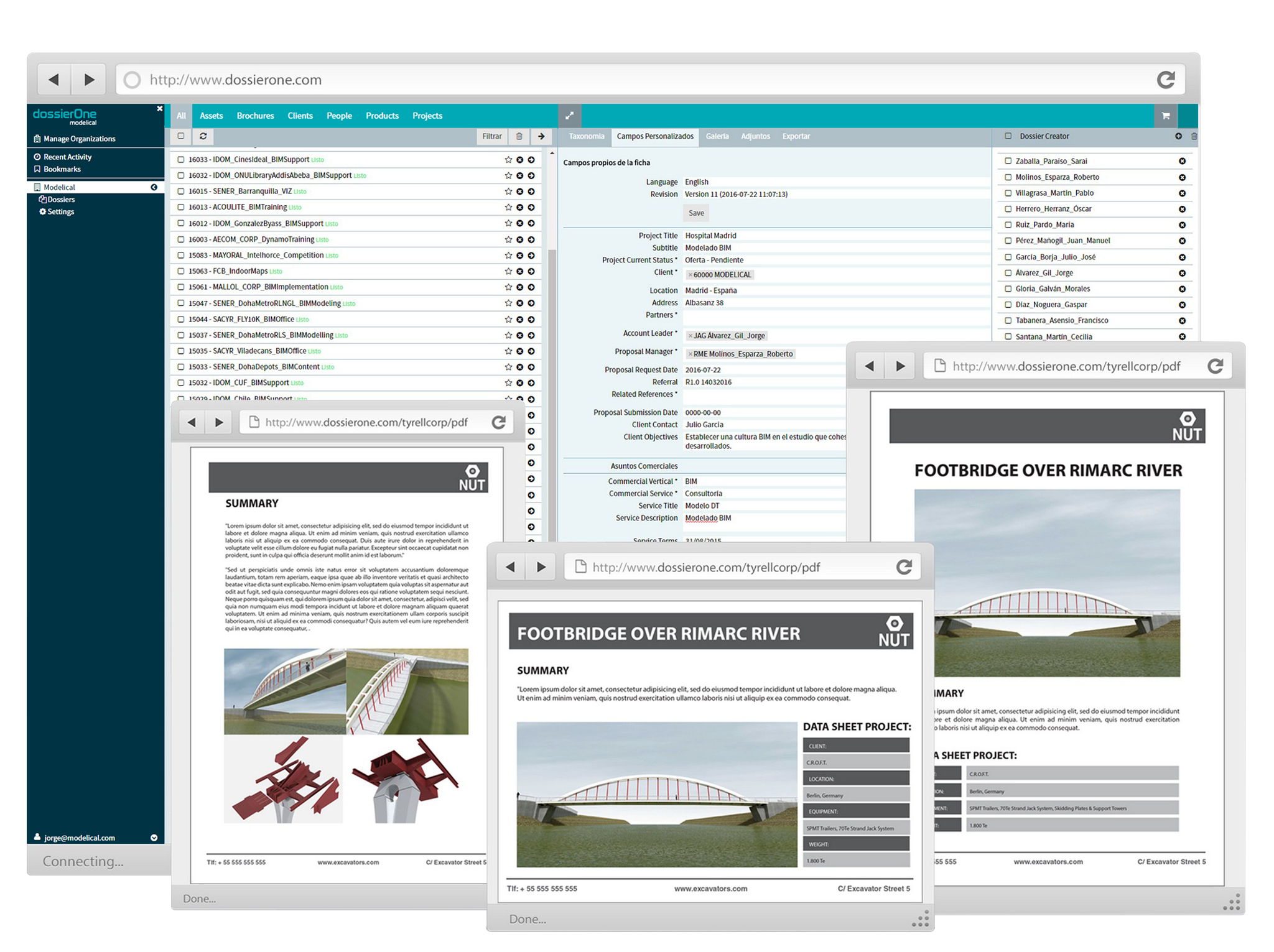 One Source of Content, Multiple Looks
By separating content and style, you'll be able to create, edit and share dossiers, datasheets and brochures in different languages and with different looks in a productive manner. Pick your records and export them with any layout and avoid re-writing your data over and over again.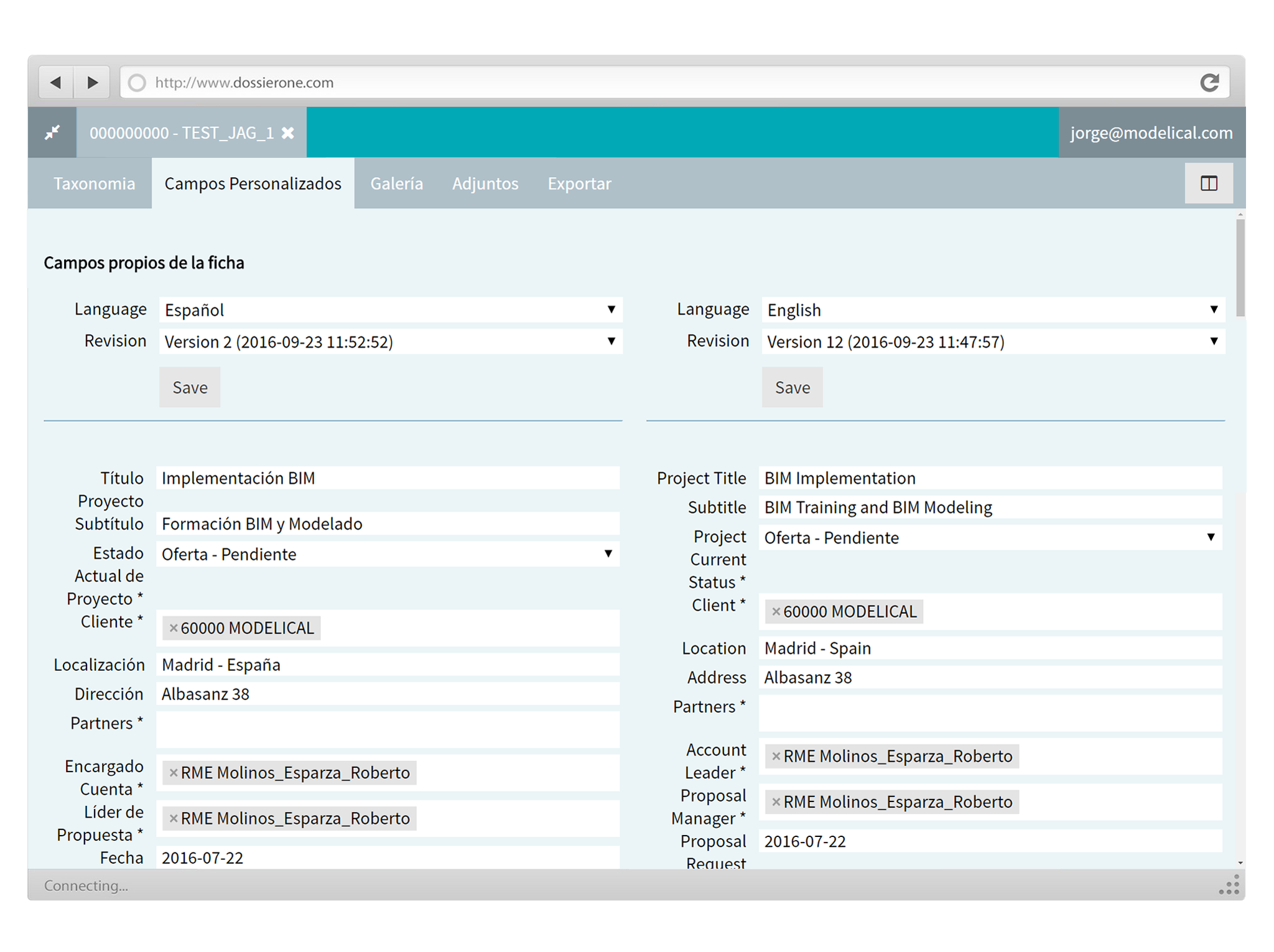 Split Screen Editor
Translate and compare your records conveniently with DossierOne's split screen editor. Give your content the consistency you need and create new versions as required. You also get editing permissions so you can fine-tune who is able to read, create and modify content within your organization.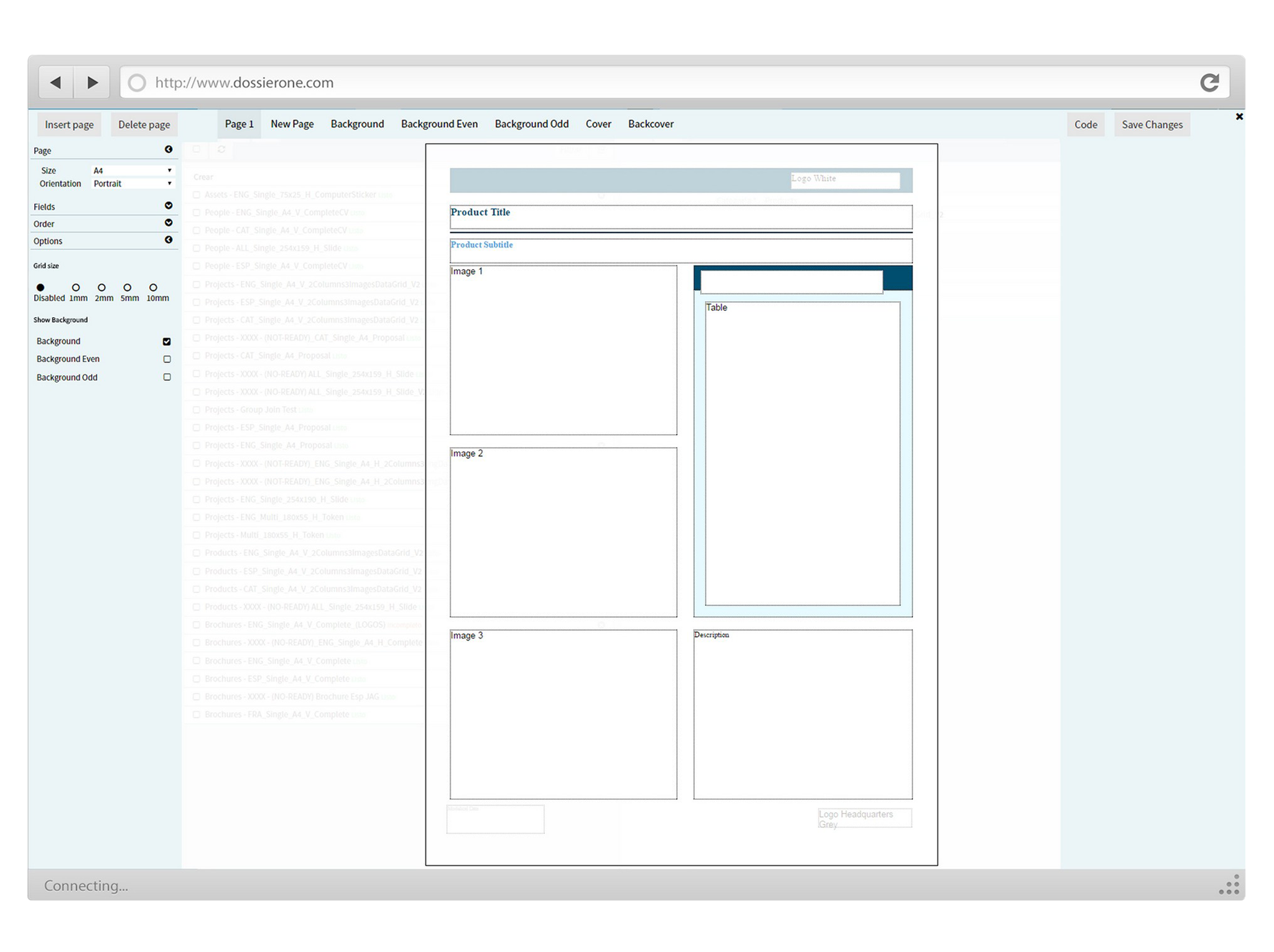 Visual Layout Editor
DossierOne's layout editor lies at the core of its simplicity. Once your fields are defined, arrange them as blocks inside a page, apply style and format as you wish and include freefields to hold repetitive data. You can define as many layouts as you want!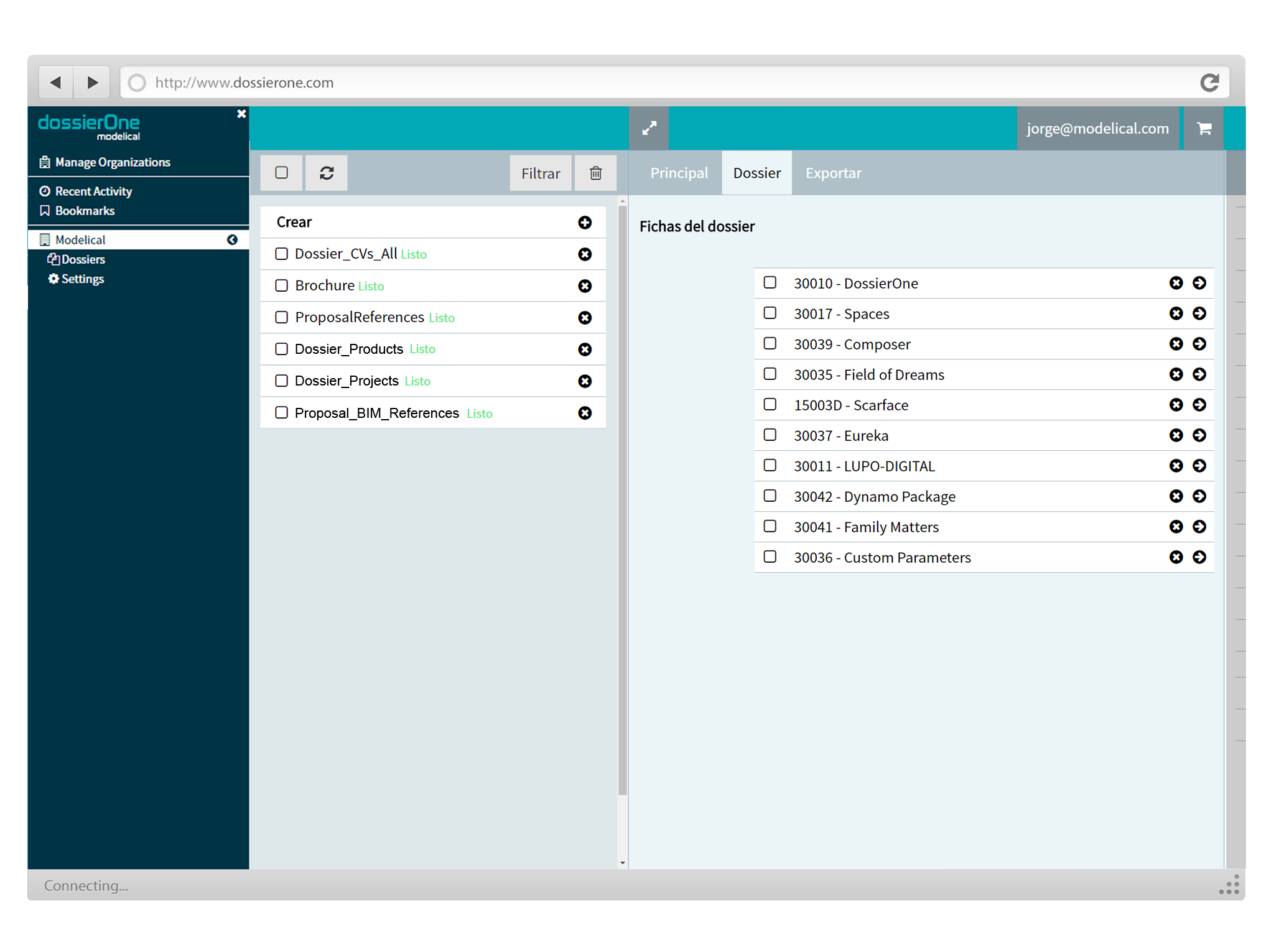 Easy Dossier Set Up
Select records, add them to the dossier pane, and reorder at will. You will be ready to show a new dossier in a matter of minutes. DossierOne will help you to show your work, assets and capabilities to potential clients in an easy and consistent way.
Right For Your Company!
because we know what you need
Project-based Organizations
Project-based companies need to prove their skills and experience in order to get new commissions. DosssierOne helps your team with a simple tool to host, share, update and re-format your project brochures and datasheets.
Construction Companies | Contractors
Professional Services Firms
Professional services and consultancy firms depend or their team's proficiency and knowledge to provide the right answer to client needs. DossierOne is conveniently designed to help organizations build a consistent corporate resume base.
Architects | Engineers | Designers
Assets & Products
Firms that operate with assets and rental goods need to showcase them in a solid and neat manner. Benefit from DossierOne's simple approach to content and format when creating datasheets that describe your portfolio.
Real Estate & Equipment Rental Companies
Have any questions? Call: +34 910 712 981
DossierOne Pricing
BASE
2900€/year
Ideal for:
Small Architecture Firms | Engineering Companies
Users: 20 accounts
Records: 2000
Layouts: 20
Languages: 3
Storage: 20GB
Email support for bugs during office hours (european time) | Weekly Data Base Back-Ups
Try for free
PLUS
7900€/year
Ideal for:
Big Constructors | Facilities Engineering
Users: 100 accounts
Records: Imilitado
Layouts: Unlimited
Languages: Unlimited
Storage:100GB
Email and phone support for bugs, 24h response | Daily Data Base back-ups
Try for free
ENTERPRISE
39900€/year
Ideal for:
International Companies | Asset Management
Users: Unlimited
Records: Unlimited
Layouts: Unlimited
Languages: Unlimited
Storage: Unlimited
Email and phone support for bugs, assigned staff | Data Base Back-ups to be agreed
Try for free

All DossierOne versions include:
Advanced search and Filtering | Table information management | Visual layouts editor
DossierOne launch involves a data structure adaptated to your company, we will make a personalized study of your needs and submit an offer of implementation, initial data migration of your content will be included in this offer.
There is also the possibility to connect DossierOne with other corporate website or ERP system.
Any questions?
Ask about DossierOne: features, princing, implementation or anything else