We have collaborated with sculptor Roberto Canduela on the design and structural analysis of his Germanwings flight 9525 Victims Memorial proposal.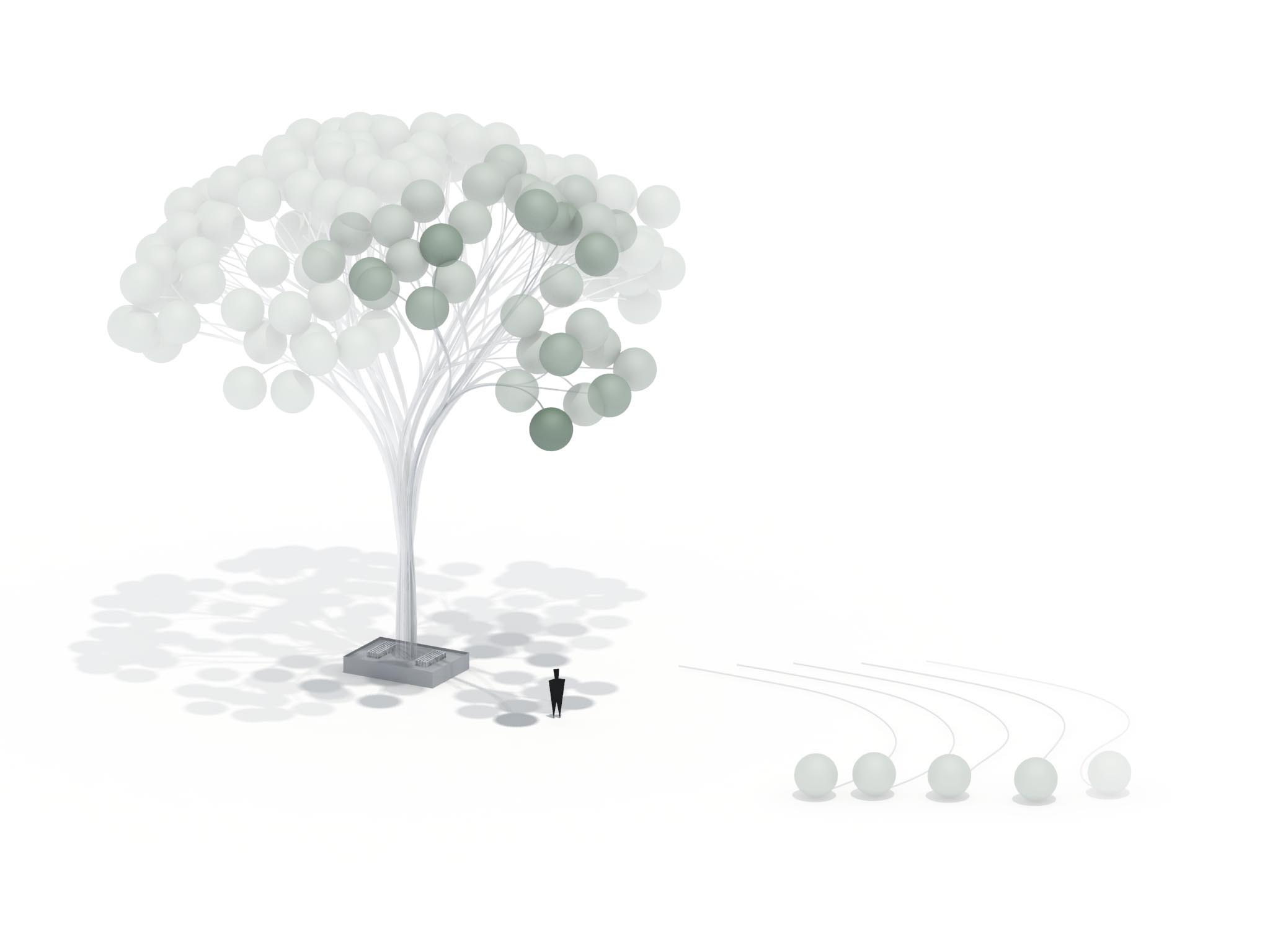 Although not reaching the contest last stage, it has been an enriching experience, putting together artistic creativity, parametric modeling and technical skills.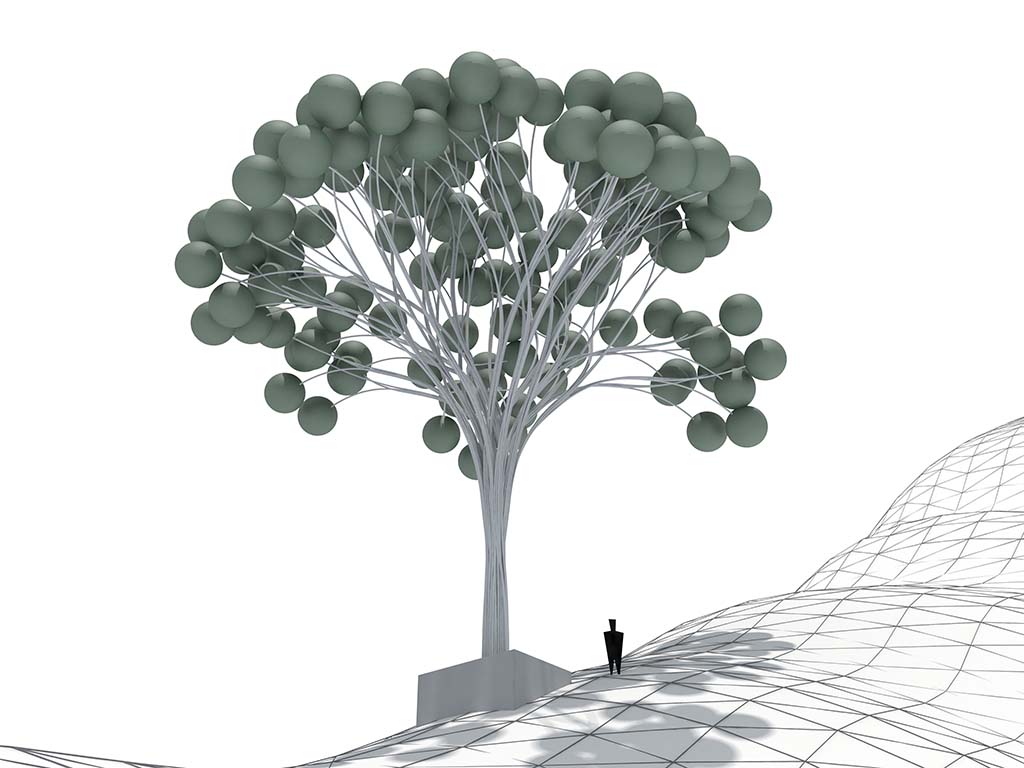 The proposal consists on a 20m high tree composed of 149 stainless steel pipes (as a metaphor of one branch per victim) crowned with a 1,5m diameter sphere. This spheres are treated with a photo active coating so they can be seen in the distance at night.