In this Post we are going to talk about visualization of the model and quantities take-off by means of schedules:
Visualization. Control of the model
Have a look to these two images: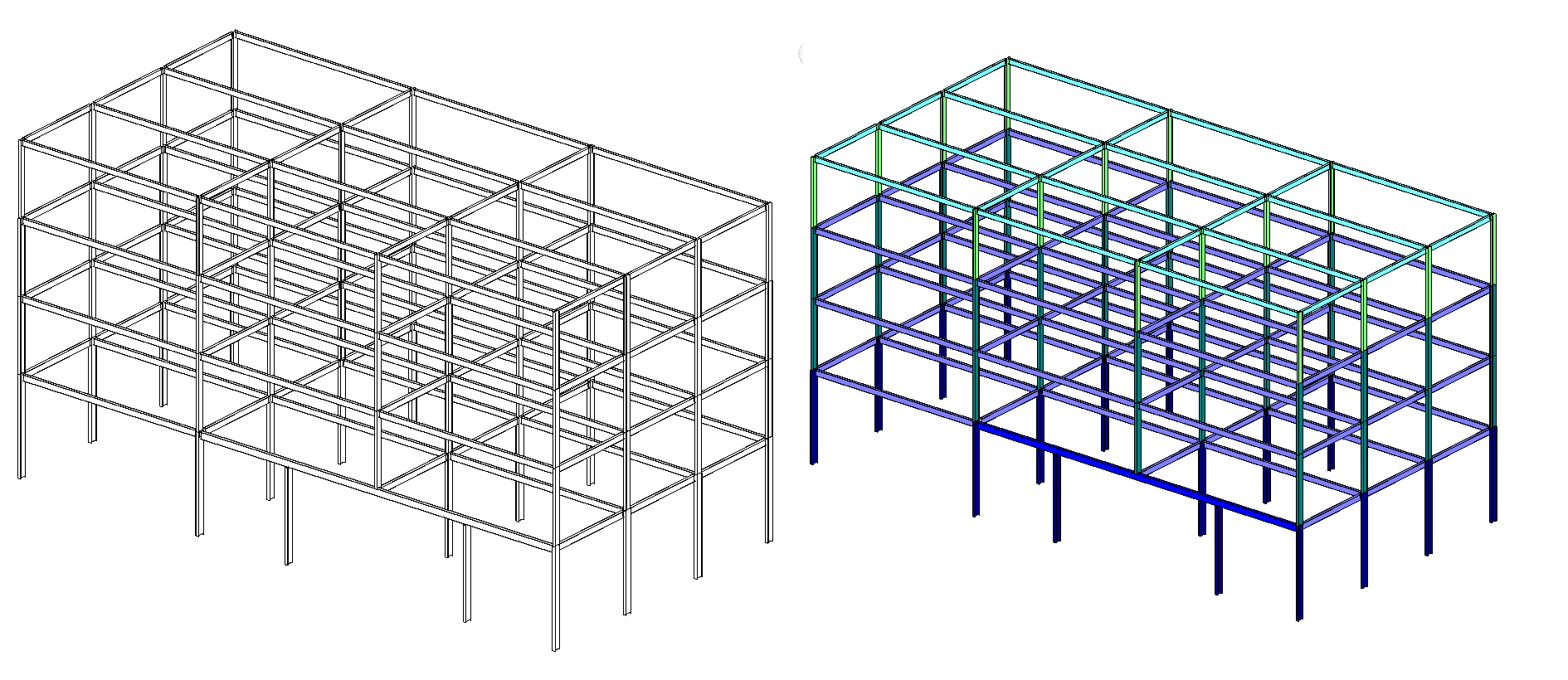 In the left one it's difficult to see at a glance which column or beam profiles is being used. Right one has some filters applied which assign a different color to each type column or beam. Clearly managing and checking model will be easier with second option. You can employ this method in 3D views but also plan or section views.
My recommendation is to create some "control views". The aim for these views is to control the model using coloring filters, using and highlighting important dimensions or adding some other elements or annotations you may considered. It keeps model under control.
Remember Visibility Settings can be save as a template and be used in all models you want. You do once you benefit always. Please, find how create and use filters in some other Post about Visibility: Revit Graphics Appearance (IV) – Naming and Using Filters.
Quantities Take-off Schedules
I think one of the best parts of Revit is Schedules. They mean an alphanumeric verification of what we are modeling and also, and not less important, they allow us to calculate quantities.
Next image shows the structural column schedule of the previous model. A few things can be commented in it.

First of all, in the Sorting/Grouping tab I have unselected the "Itemize each instance" option. So, it shows data in groups according with the Sorting/Grouping Settings. We can see some parameters are blank, which means that those parameter have not same value for all instances. That is good because it says us that something may be wrong.
Next thing we see is that we have Volume/unit and Volume, it's because I want Volume per instance unit and Total Volume. Volume/unit is a Calculated Value. Calculated Values are created in Fields tab. Its formula is something as silly as "=Volume", the difference lays in the "Calculate Total" option in the Formatting tab: in Volume/unit is unselected and in Volume selected. It's a nice trick for having the two options at the same time.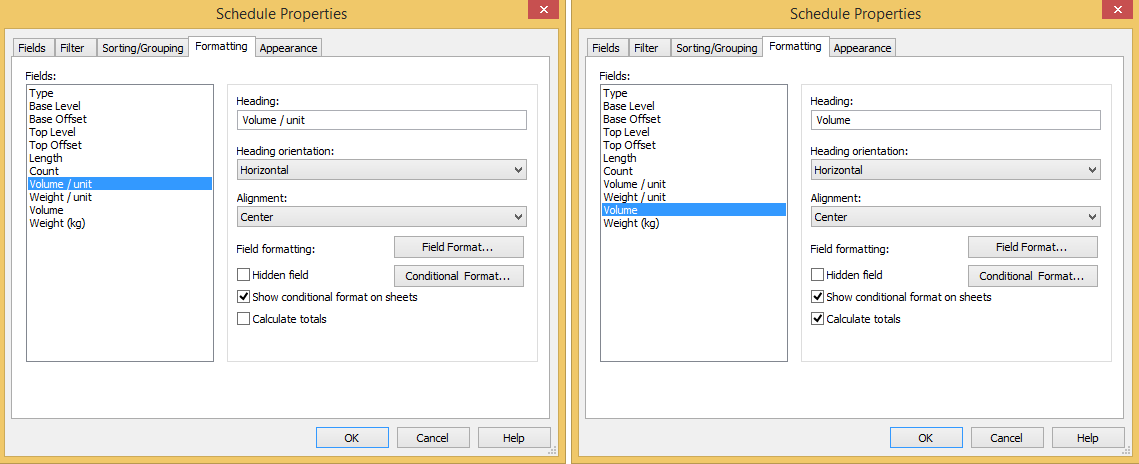 I have used another Calculated Value: Weight. It is used to calculate Weight of profiles. See I also applied previous trick: duplicate field in order to have "per unit" quantity and "total" quantity.
Notice this data will change as model changes and also that we can add a "cost" Calculated Value, so we have an always updated first budget.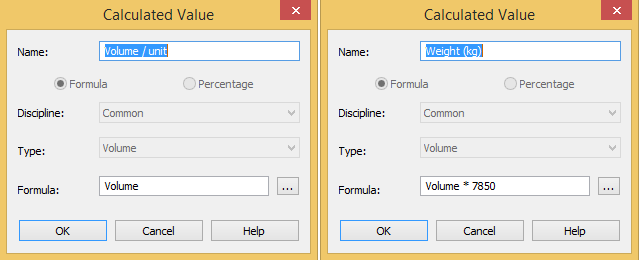 Hope you find it interesting!