Every day there are and more Dynamo users across the globe. Dynamo User Group groups have emerged in cities such as Boston, Chicago, San Francisco, Copenhagen, Singapore or Tokyo. 2017 is the year in which the Madrid Dynamo User Group has finally been formed. It has arisen from the users' concern to share knowledge and experiences to automate processes with the use of this tool.
Modelical is proud to have hosted this first reunion and we can say that it has been a success at all levels: in content, number of attendees and in the constitution of the leading group team.
At first we limited the attendance to 28 people and when we realized of the huge interested audience who wanted to join, we managed to find a larger room and we could gather more than 60 users.
If you missed it, you can view the session at the following link:
First Meeting DMUG Vídeo Streaming (Spanish)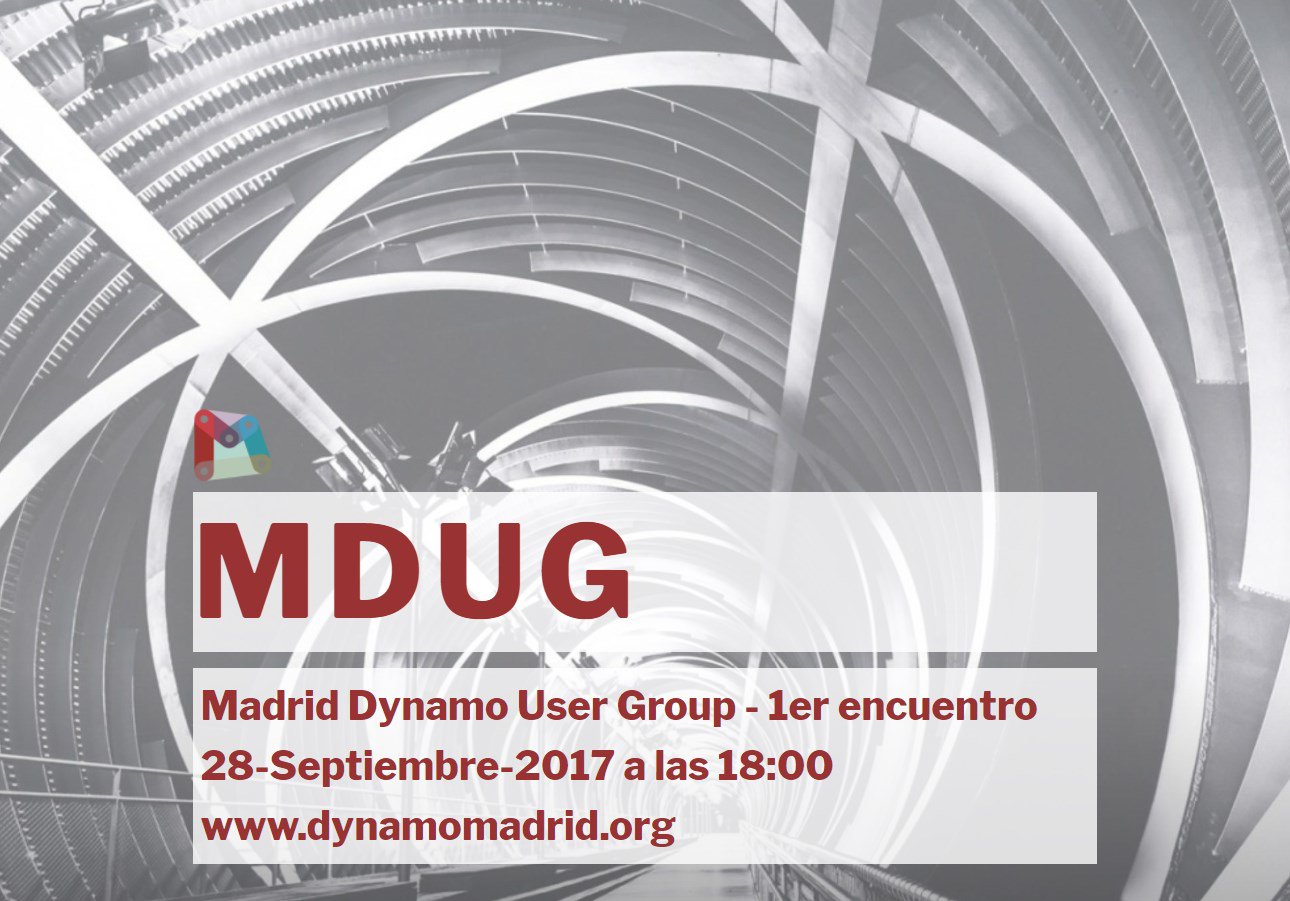 The speakers on this occasion came from different leading companies in the sector. By order of speaking, the schedule was as follows:
Guillermo García Pedraza, AYESA.
Back to the future
Francisco Javier López Martín, BOD.
From generative design to data analysis processes
Luis Javier López Carracedo, AECOM.
Dynamo for everyone
Rodrigo de la Plaza, Wisebuild.
Model Audit
Firstly Guillermo, Office BIM Manager in Ayesa, over his speech called Back to the future told us about his "trip" with the Riyadh Metro project. Dynamo has helped him to audit models, reorder views, rename families, or recreate plans erased in models. Throught this process, learned the great benefits of this tool and also he has deepened in the full use of programming Python scripts.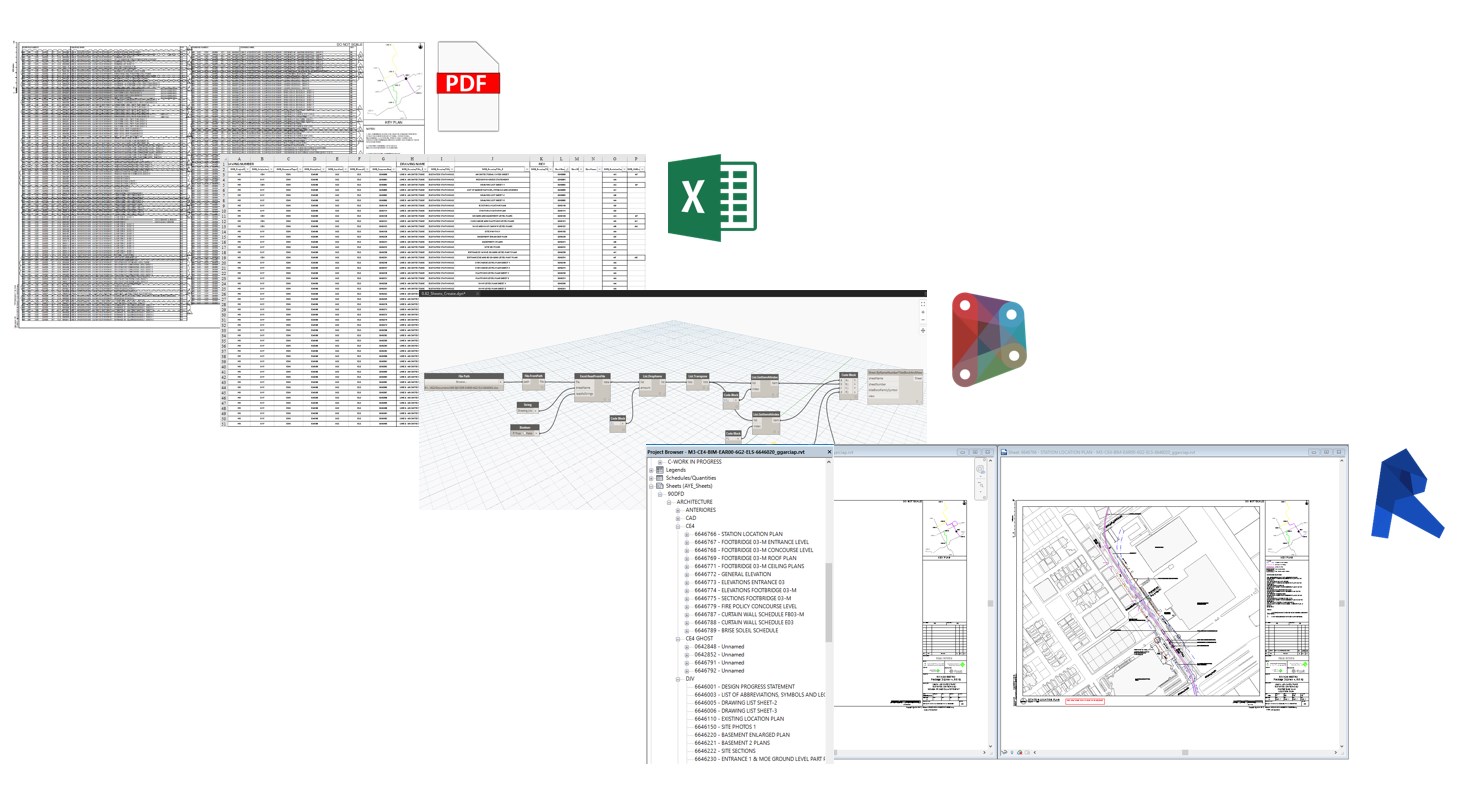 Francisco Javier, BIM Specialist at BOD, gave a speech titled From generative design to data analysis processes. He explained how Dynamo has helped them developing complex project designs and lead them to massive analysis of valuable data contained in their models.
Luis Javier, BIM Specialist in AECOM, in his speech called: Dynamo for everyone, differentiated three levels of complexity a certain task can pass through while its application in automated Dynamo routines. The complexity goes from a basic use with Built In nodes and packages to custom nodes and basic python, and it reached to an advanced level of Pyhton where complex scripting, classes, functions and libraries are applied in Python. Have you used NoSQL databases already? Luis Javier can speak a lot and, in fact, he told us all about its wonders.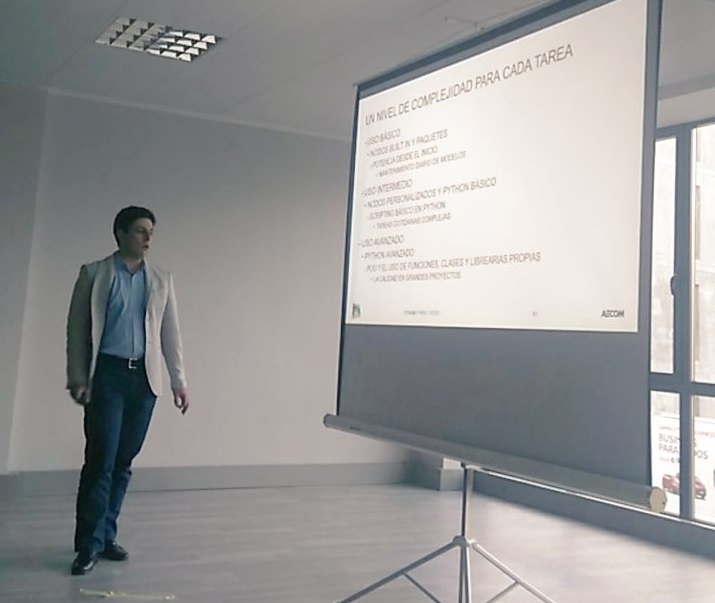 Last, but not least, Rodrigo, BIM Specialist at WiseBUild, presented Model Audit. He kindly detailed the uses of Dynamo he applies in his daily work. Some of them are: automated positioning elements in Revit, generating plans, exchanging information with Excel sheets and external databases, Model Audit, etc. His team have used Dynamo to extract and check all kinds of information from models: coordinates, subprojects, levels, grids, links, warnings, systems and a large etcetera.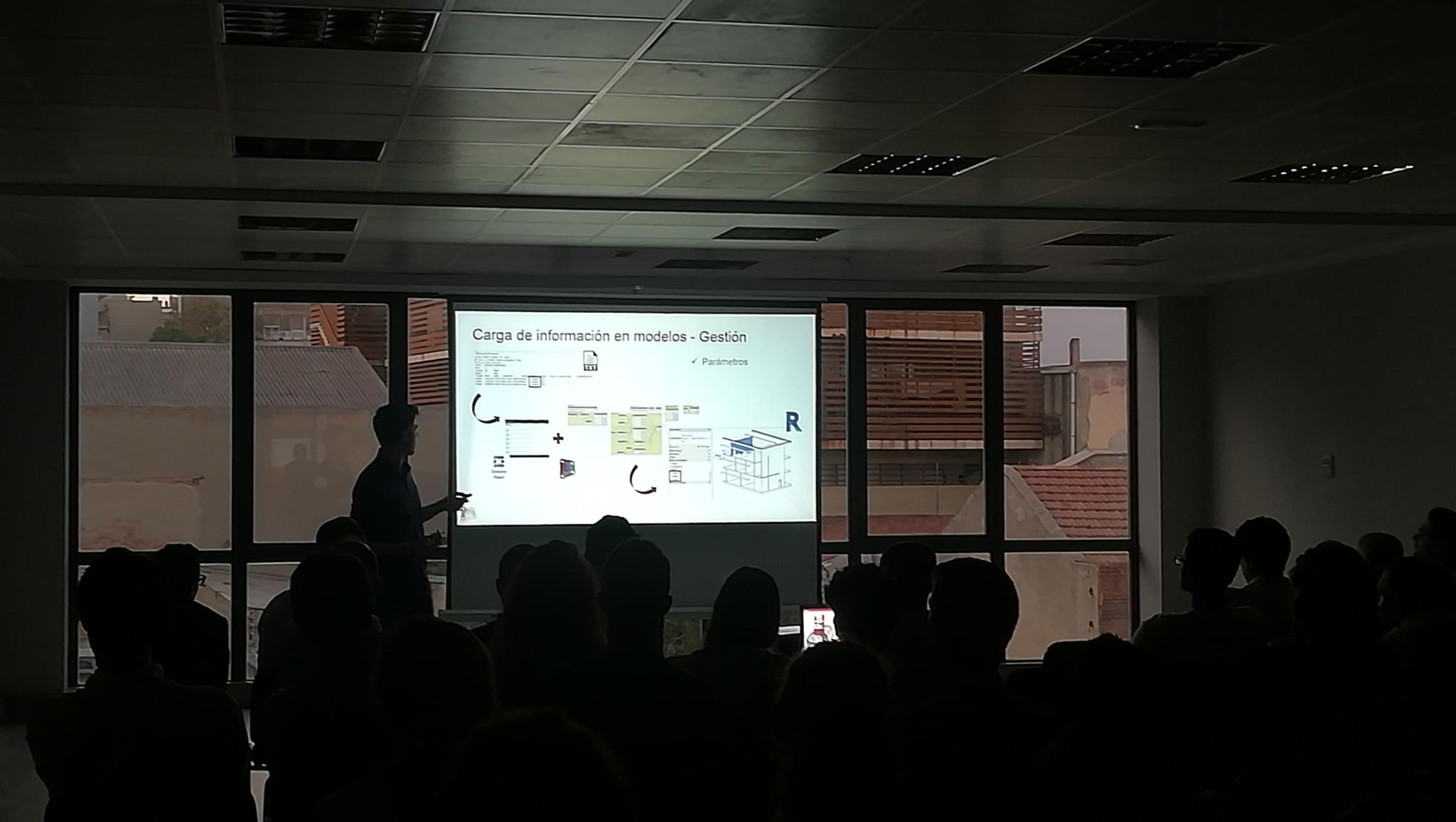 To end the meeting, we all enjoyed a small snack where we could share impressions. This event settled the foundations and we constitute the MDUG leader group. All those who are interested in participating, can join the group contacting through the official website of the Madrid Dynamo User Group. We are waiting for you!

This is only MDUG's beginning. It is planned to have a bimonthly / quarterly periodicity meetings which will be held in rotating offices of interested companies or educational centers. If you want to be informed, follow all the news on the official group site and on the @dynamomadrid twitter account.