HEALTHCARE
Bespoke solutions to deal with complex projects
Healthcare buildings are a great example of projects that are growing in size and complexity as the technology they contain is increasingly more sophisticated, and the services they must supply are progressively more complete and for a larger number of people.
Our Magic
We have several experience developing healthcare projects using and creating tools to automate as many tasks as possible. Large and complex hospitals become faster to design and easier to control through delivery process.
Key Benefits
Better design and construction
BIM metodologhy is profitable for every professional related to the construction process, from architects for 3D visualization and design, structural and MEP engineers for elements and system calculations, contractors for element clash detection and until the end of life cycle construction for maintenance operations.
Facility Managers are specially benefited by post construction manage of BIM models information that can be conected to other information management systems.
Services: BIM Modelling | BIM Implementation | BIM Office
Custom Tools for specifique Healthcare Design
As healthcare facilities have special hygiene and construction complexities we develope tools for this kind of projects specific needs. Advacements of medical equipment and clinical procedures, increasing number of patients and goverment special regulations make this projects to have very clear requirements.
Our strenght is to solve this complexity developing tools that make then simple.
Services: Process Automation | Software Development | BIM Modelling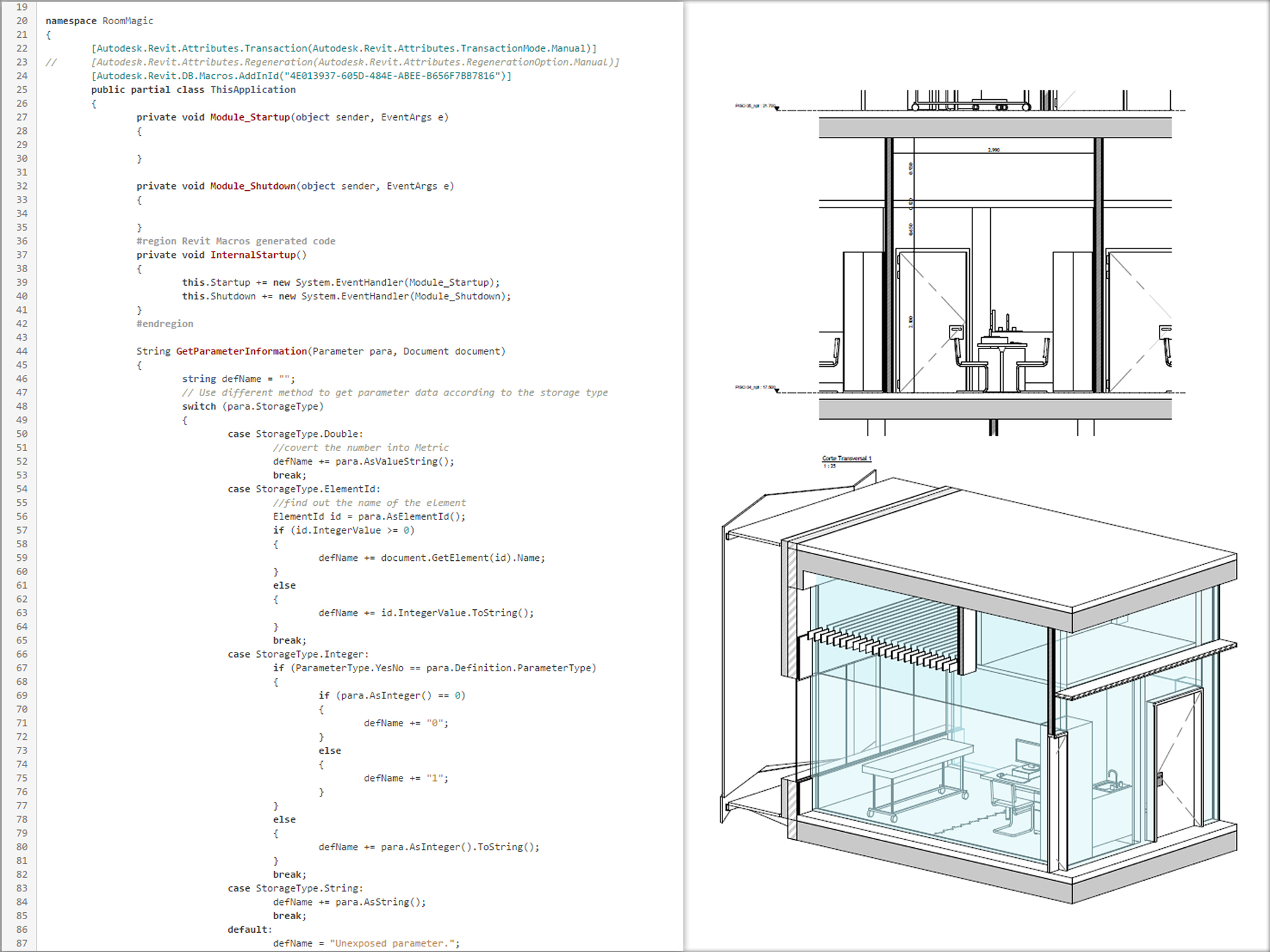 BIM Strategy and BIM consultancy
We first focus to evaluate your company and your business needs. Every BIM implementation is adapted to the service and value you offer.
We apply best practice in change management to the current operational workflows on the moment we arrive.
Services: BIM Strategy and Management | Technical Analysis | Quantities Takeoff