HOTELS & HOSPITALITY
ENJOY A NEW EXPERIENCE
Bringing BIM and interactive models to the hotel industry is a game changer. Managing projects in 3D as rich databases allows better coordination and time -to-market while improving information availability for operations and facilities management. And when facing the customer, virtual inmersive environments allow a whole new kind of selling experience.
Our Magic
We develop and implement services and products that target the whole lifecycle of hotels, from planning and design to venue sales and operations.
Key benefits
Design and construction under control with BIM
BIM is the technology that aims at improving the way projects are planned and built by putting all the information consistently at hand.
In BIM, buildings are represented by information-rich models that include data for budget, material, space and construction planning. This offers a dramatic improvement over paper-based workflows and reduces the amount of errors and clashes that once had to be solved on site.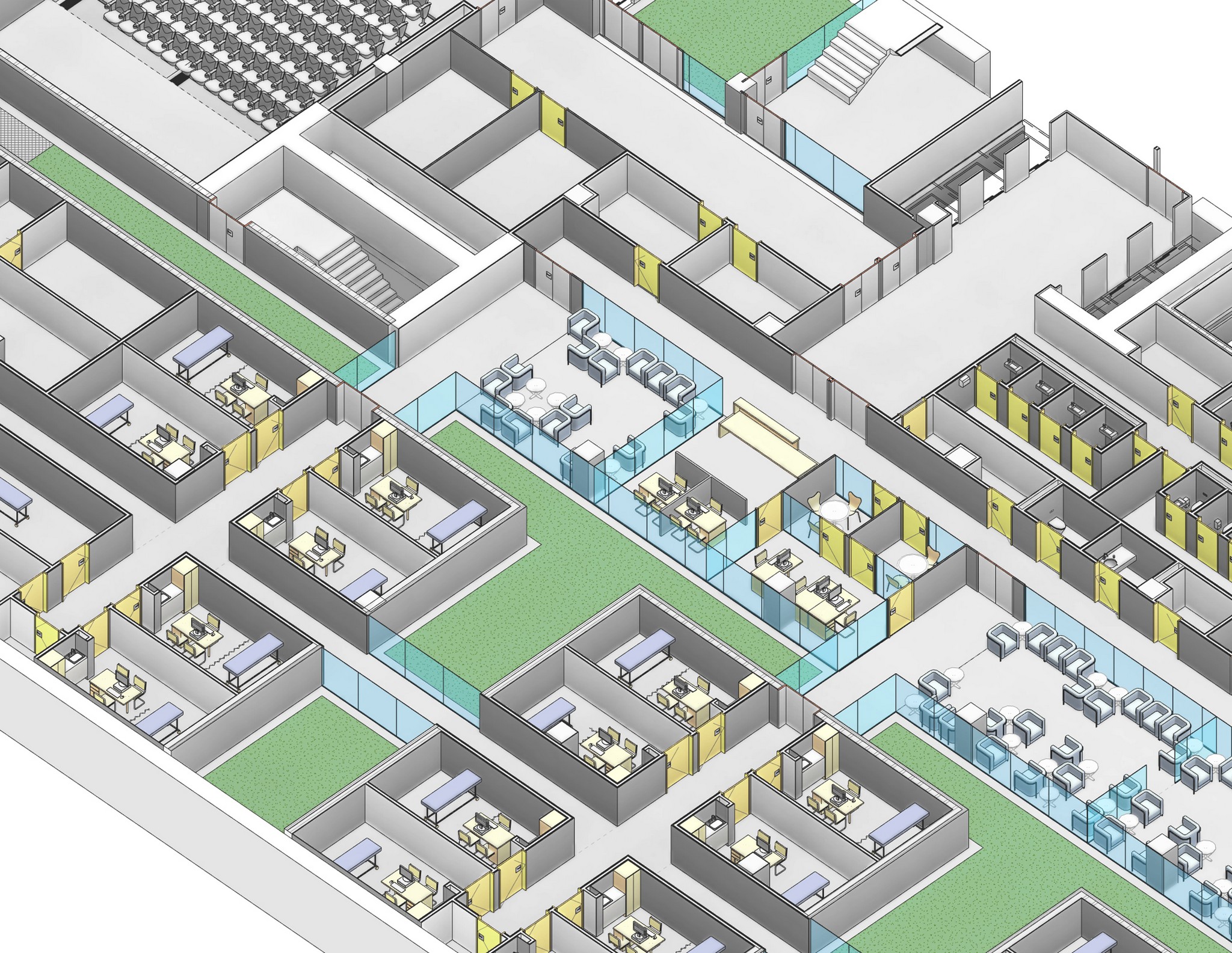 Asset management made simple
Getting all your building data in one place with BIM is the first step, but then you want to make the best use of it.
We have developed Baywatch, a web tool to help you track and consolidate all the asset data across your models and buildings and presents key insights in one central dashboard. From square meters per use to number of LED fixtures, keep an eye on everything with Baywatch.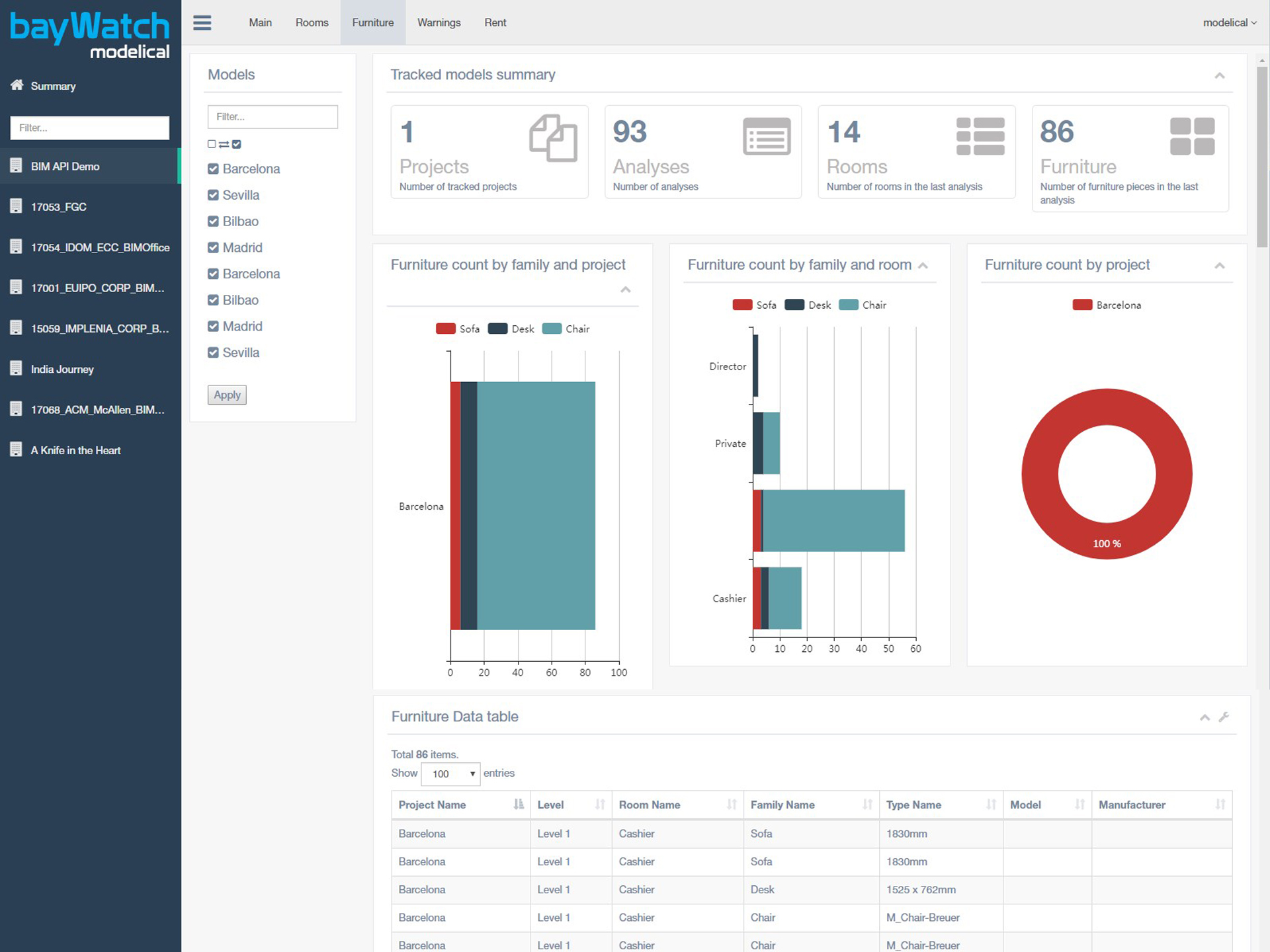 Plan and sell as if you were there
If you have a 3D model of your venues, why not use it as a videogame to configure, showcase and sell spaces for events and gatherings?
That's exactly what we want you to accomplish with SpacesVR, our solution for interactive space management that supports furniture libraries, multiple saloons and virtual reality simulation.
SpacesVR | Events