BUILDING OPERATIONS
Enjoy your Buildings
The operations and maintenance of buildings and infrastructures can also benefit from digitally enhanced tools to improve planning, reporting and upgrading. Modelical helps owners, facility managers and investors to keep all digital data related to their building into tip-top shape.
Our Magic
The approach to operations changes radically when you realise how BIM, automation and interaction offer new ways of working with your information. We collate the aforementioned to improve documentation process, planning and evaluate your assets.
Key Benefits
A single source of truth
Say goodbye to unmanageable, unreliable information in your assets drawings and documents. We take care of all your project information in a way that allows you to streamline your operation and maintenance functions. We'll manage model updates and their purposes to ensure that everything related to your projects is operating smoothly and, if needed, we'll create them from scratch.
Services: BIM Modelling | Data Management and Consistency | Software Development
Compare and Improve
When your buildings and assets are described in a consistent, computational way, they can then be queried and compared in a more powerful manner. Dashboards, valuations, due diligence, estimates, will all be streamlined if your information is managed properly.
Take a look at Baywacth , our tool for Revit models review and data analysis.
Services: BIM Standards | Software Development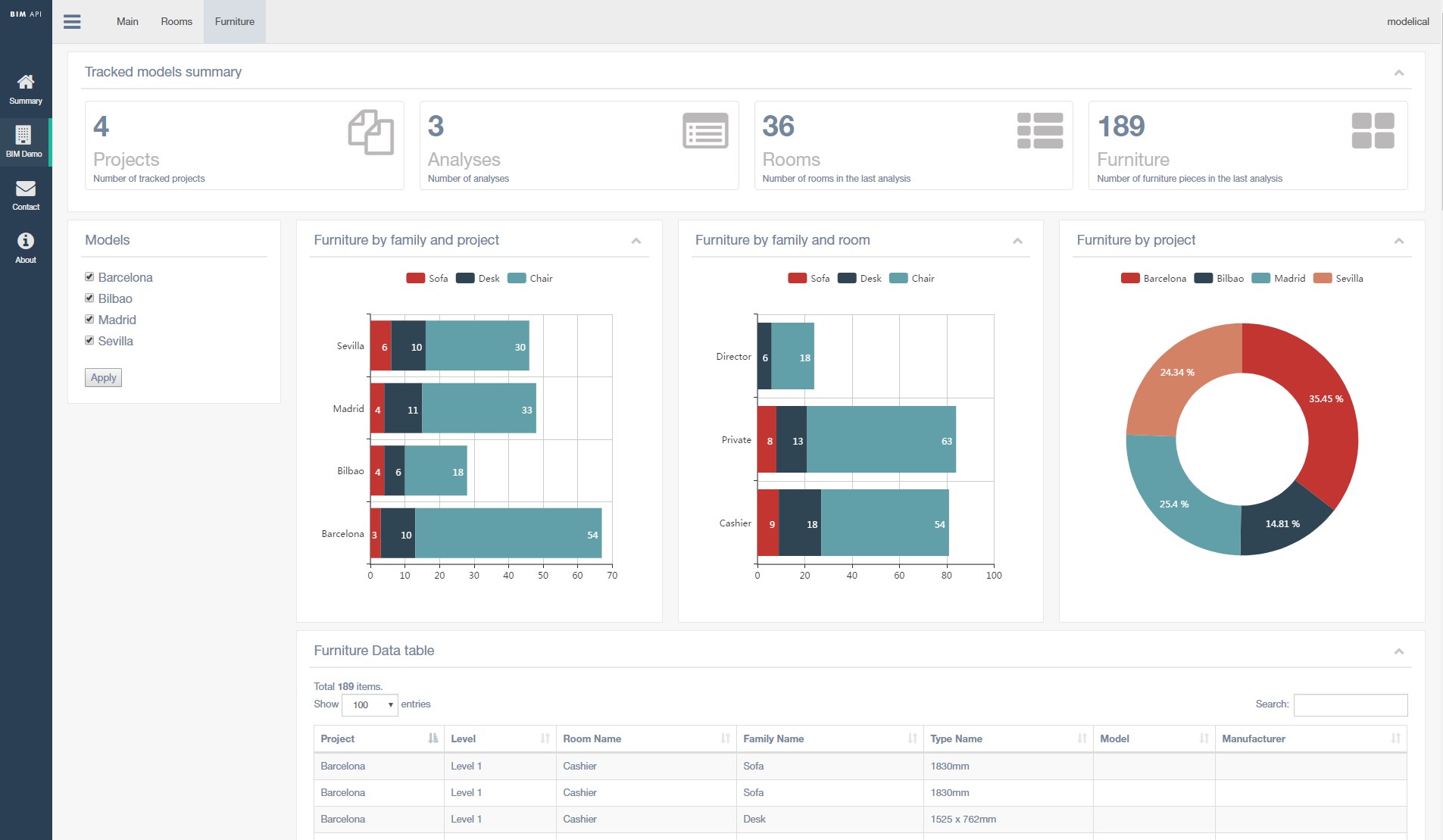 The Right Information To Hand
What is the value of having the right information to hand that are required for maintenance or layout changes and in real time? What would the consequences be of not having it? We'll make sure the models that contain important information for your operations have the right data.
We develop personalised tools to connect your facility management software to 3D model information.
Services: BIM Management | Software Development | Consistency Management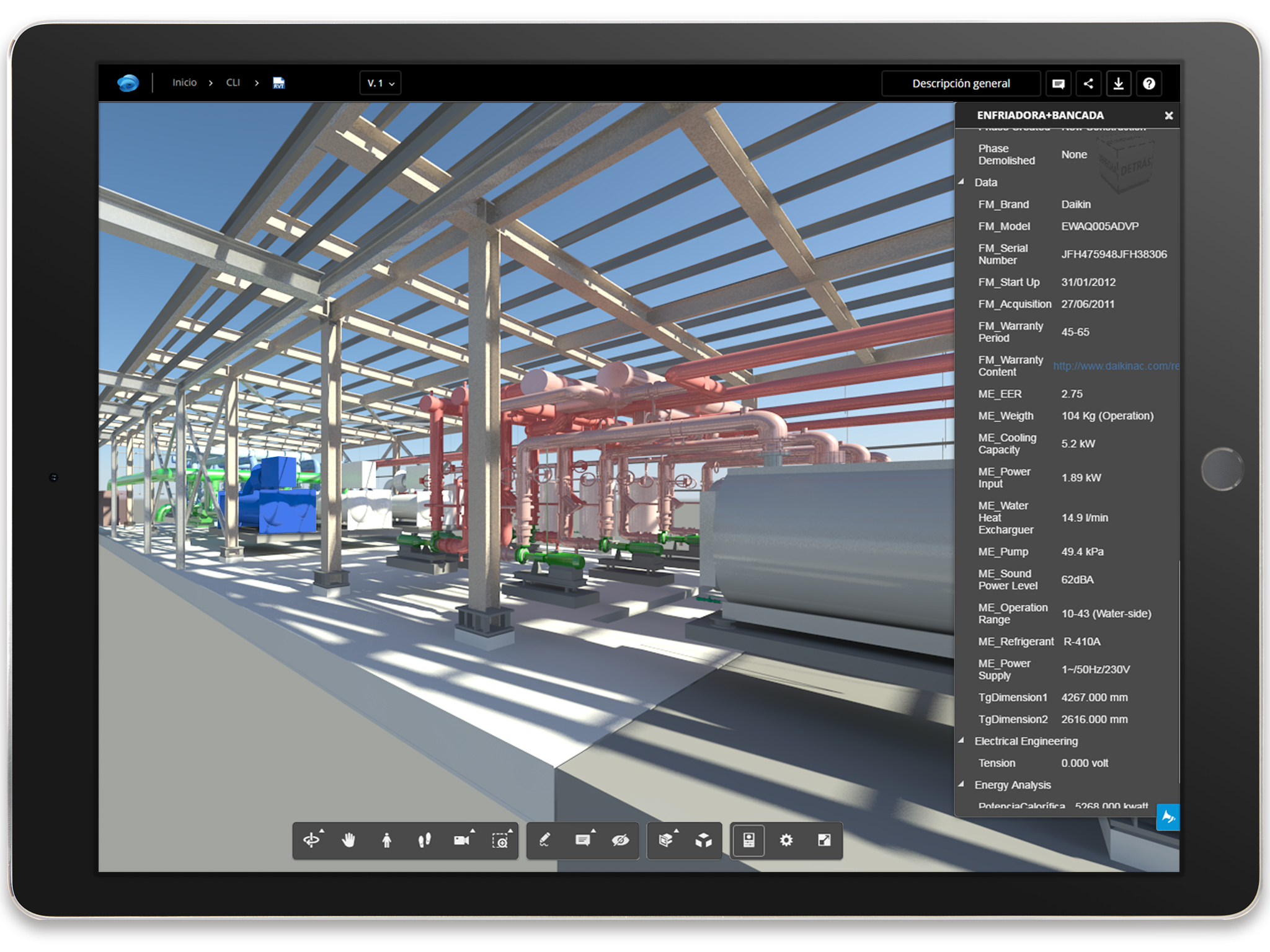 Plan and manage like in a Game
When you have a 3D BIM model of your building or infrastructure, you can begin to imagine you plan and modify it as if you were in a game, moving around and making decisions in a friendly, immersive environment, and that all those changes and data are connected with your BIM repositories.
That's our bet with our interactive web applicationSpacesVR, take a look at it!
Services: SpacesVR | Software Development | Interactive Modelling