STADIUMS & ARENAS
Design the home advantage
Uncompromised safety and comfort at the service of amazing experiences. Take venue design, delivery and operation to a whole new level with our BIM and Interaction services.
Our Magic
Modelical develops tailored solutions for stadiums and arenas, from BIM modelling and its technical review, to interactive applications for venue management and showcase.
Key Benefits
Better design and construction
Traditional 2D drawings and extracts are not suitable for modern stadium design. We apply BIM and automation techniques to streamline and improve stadium project delivery. We help producing integrated, clash-free designs where all quantities and construction sequences are managed virtually.
Services: BIM Modelling | BIM Management | BIM Automation
Guaranteed Awesomeness
We produce rich 3D models where parametric restrictions help exploring seat and egress configurations. We even have our own sightline analysis tool that helps validating and adjusting seating bowls, because we share the fan's vision.
Services: Sightline Analysis | SpacesVR | Visualization
Operations Layout becomes a game
By merging BIM models with your business logic we can produce a friendly environment for camera, security, stewards and animation layout management. Our platform SpacesVR is designed to be used by operators and decision-makers, putting all the power of 3D at your fingertips.
Services: Software Development | SpacesVR | BIM Modelling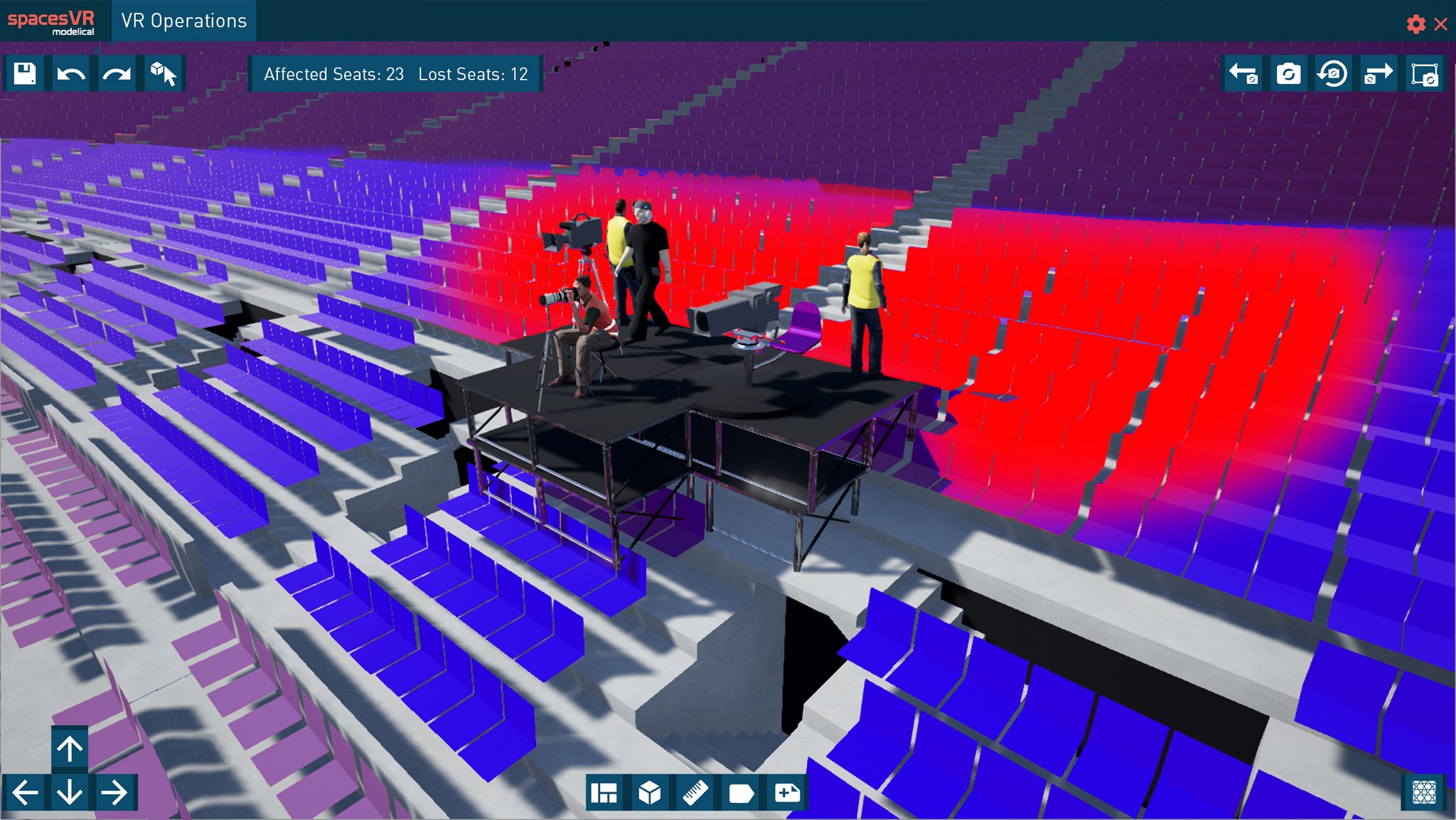 Access and Security under control
Having a simple and friendly 3D enviromnent to hand helps communicating and understading the realtime needs and issues in your stadium.
Services: Software Development | SpacesVR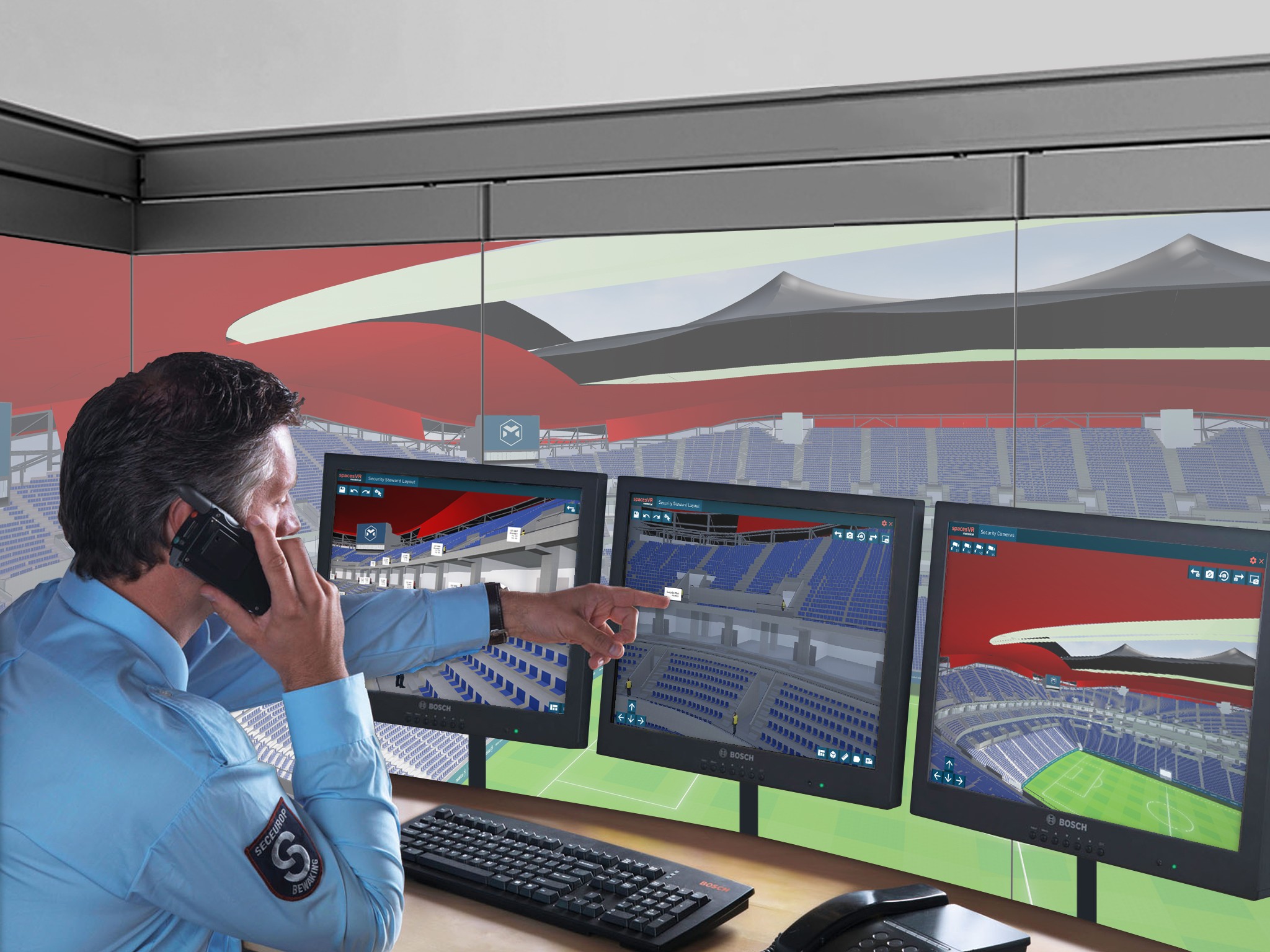 Next generation hospitality management
Modern stadiums are much more than play-fields. Showcase and market your VIP zones for meetings and events with all the power of 3D and virtual reality. Plan ahead complex layouts and share in style.
Services: BIM Modelling | SpacesVR | Software Development