TICKETING
Enhance your ticket sales with
SpacesVR
Modelical uses cutting edge technology to allow you have a virtual, real-time view from any given seat within the stadium.
Our Magic
Modelical has developed a customisable solution for Ticketing to help your supporters have a completely new experience, merging physical world and virtual models.
Key Benefits
Seat Selection
Through a virtual environment, season ticket holders and spectators have the chance to experience their exact sightline from any given seat prior to purchase.
It allows you to fully immerse yourself in the virtual experience, where users can fully interact and navigate through the stadium.
Services: SpacesVR | Seat Selection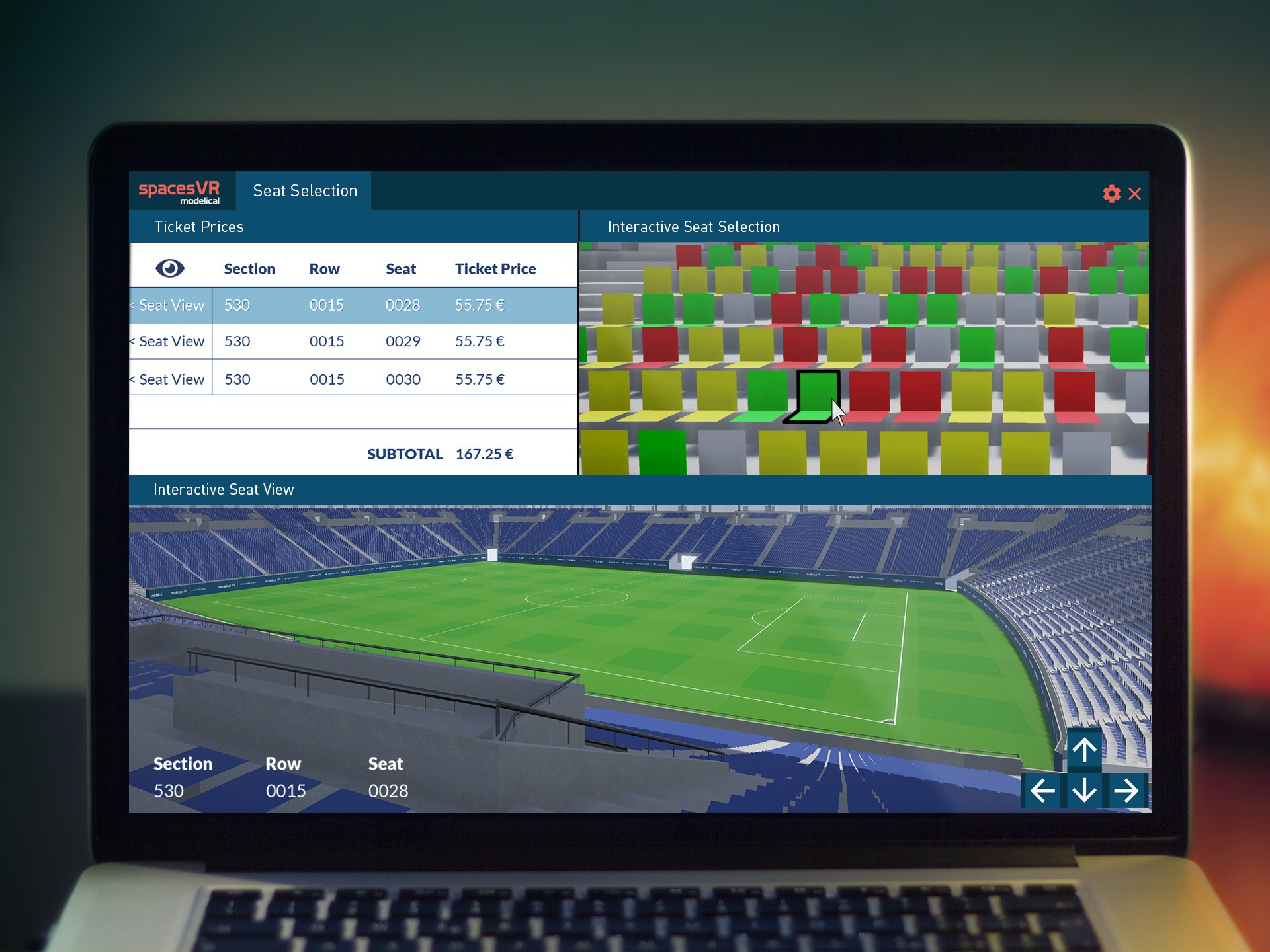 Seat Transfer
SpacesVR lets you manage seating layout changes with total confidence and transparency.
With our Seat Transfer application members to have a virtual, real-time view from a new seat location, offering the possibility to compare alternative options and features.
Services: SpacesVR | Seat Transfer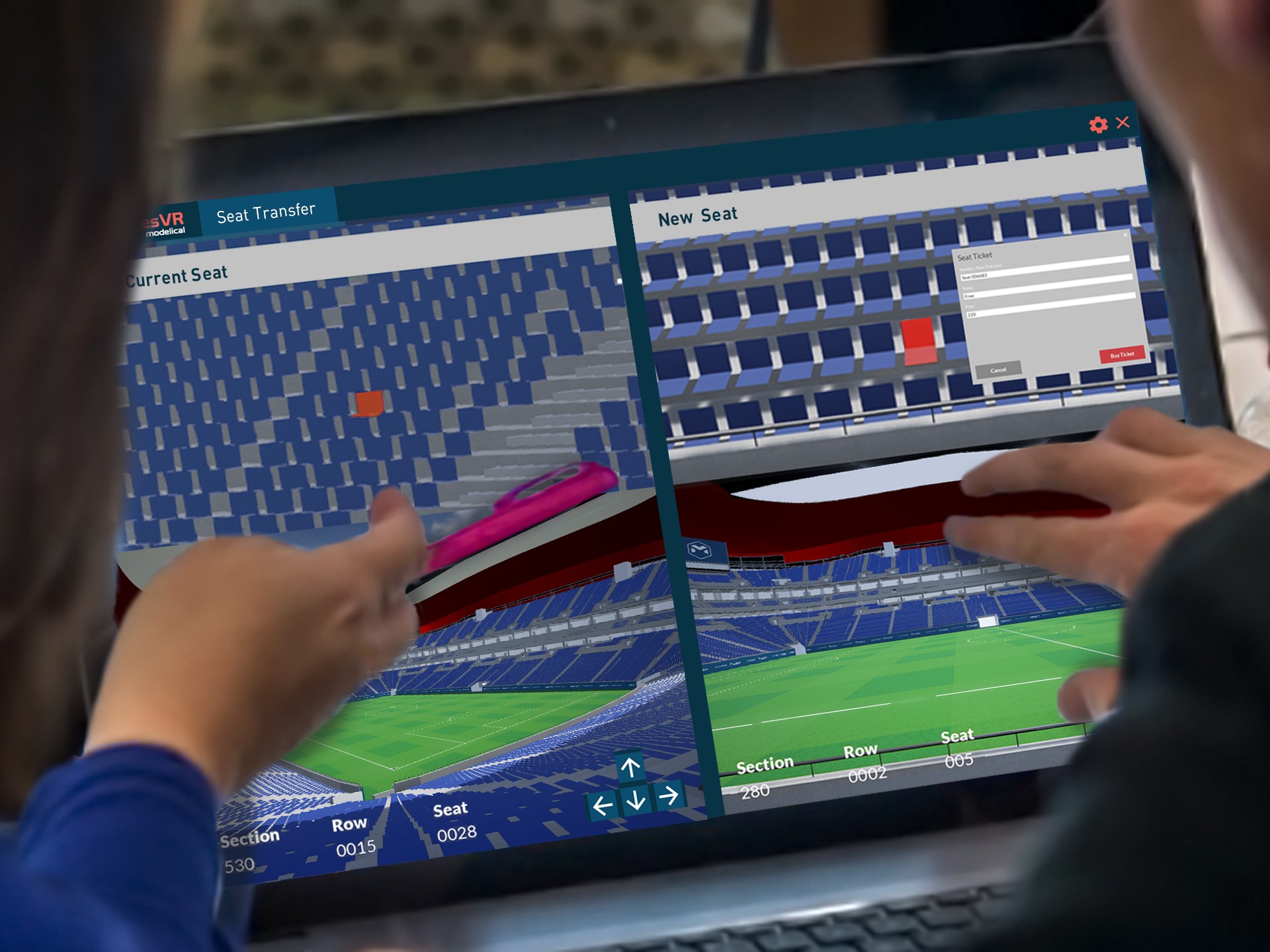 Seat Mosaic Design
Seat Mosaic Design allows you to create coloured, mosaic seat patterns with just a drag and drop.
With our all-in-one application ticketing and event management are linked to create a streamlined transition from design to event.
Services: SpacesVR | Seat Mosaic Design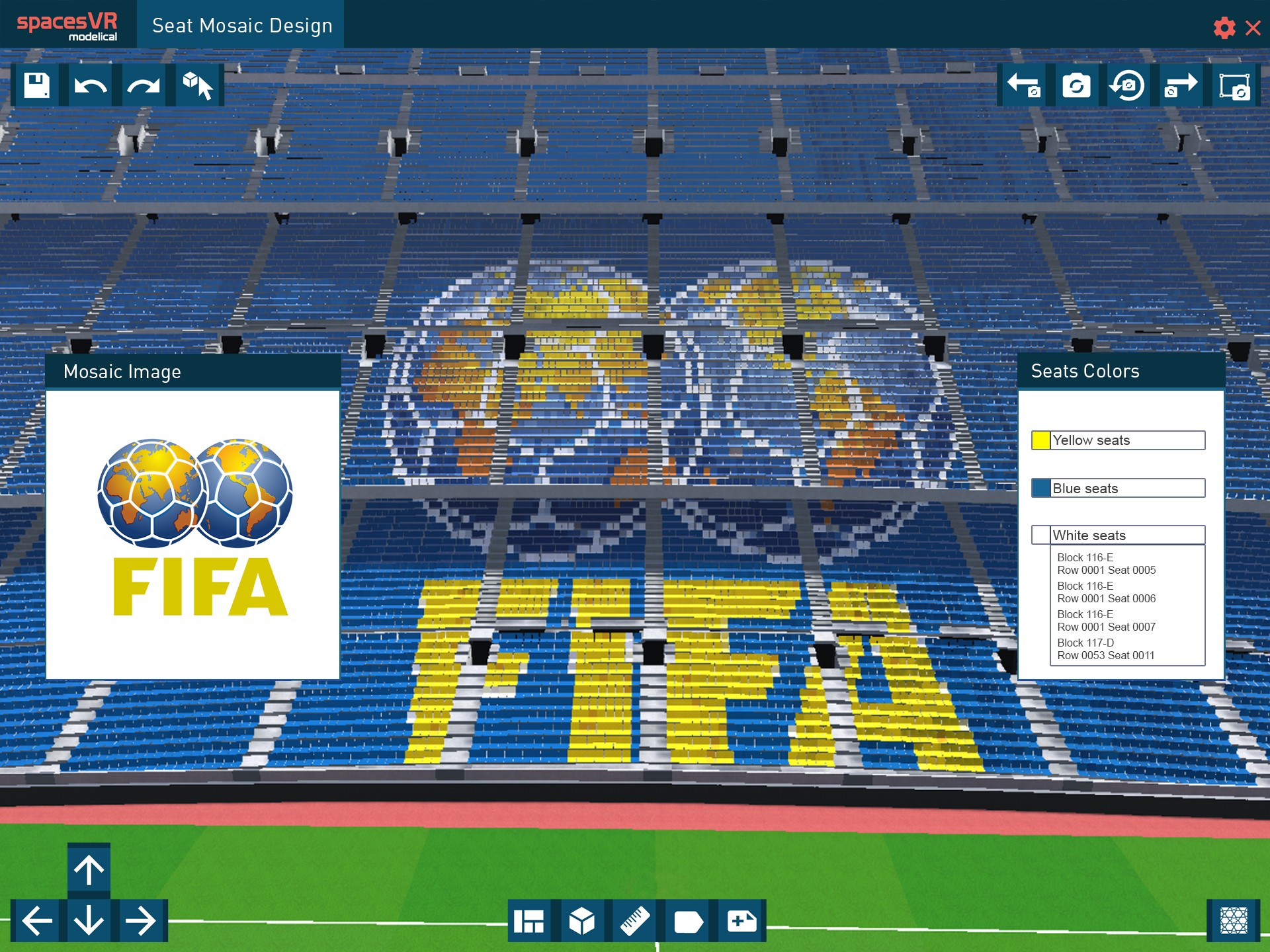 Sightline Evaluation
With sight-line evaluation service you can determine which seats may be compromised, due to camera placements and media aparatus.
Starting from the perfect sight-line of the playing field, SpacesVR can calculate the percentage of occlusion from any given seat.
Services: SpacesVR | Sightline Evaluation