Plan and Showcase your Venues in 3D
SpacesVR is an interactive tool that helps owners and facility managers to manage
every single step of an event, in a rich 3D environment and with the right information to hand.
Anything you can imagine, can be planned with SpacesVR!

Save time when planning your venues
With SpacesVR is easy to keep all relevant information about your venues in a simple platform, allowing you to prepare shocking arrangements in a matter of minutes.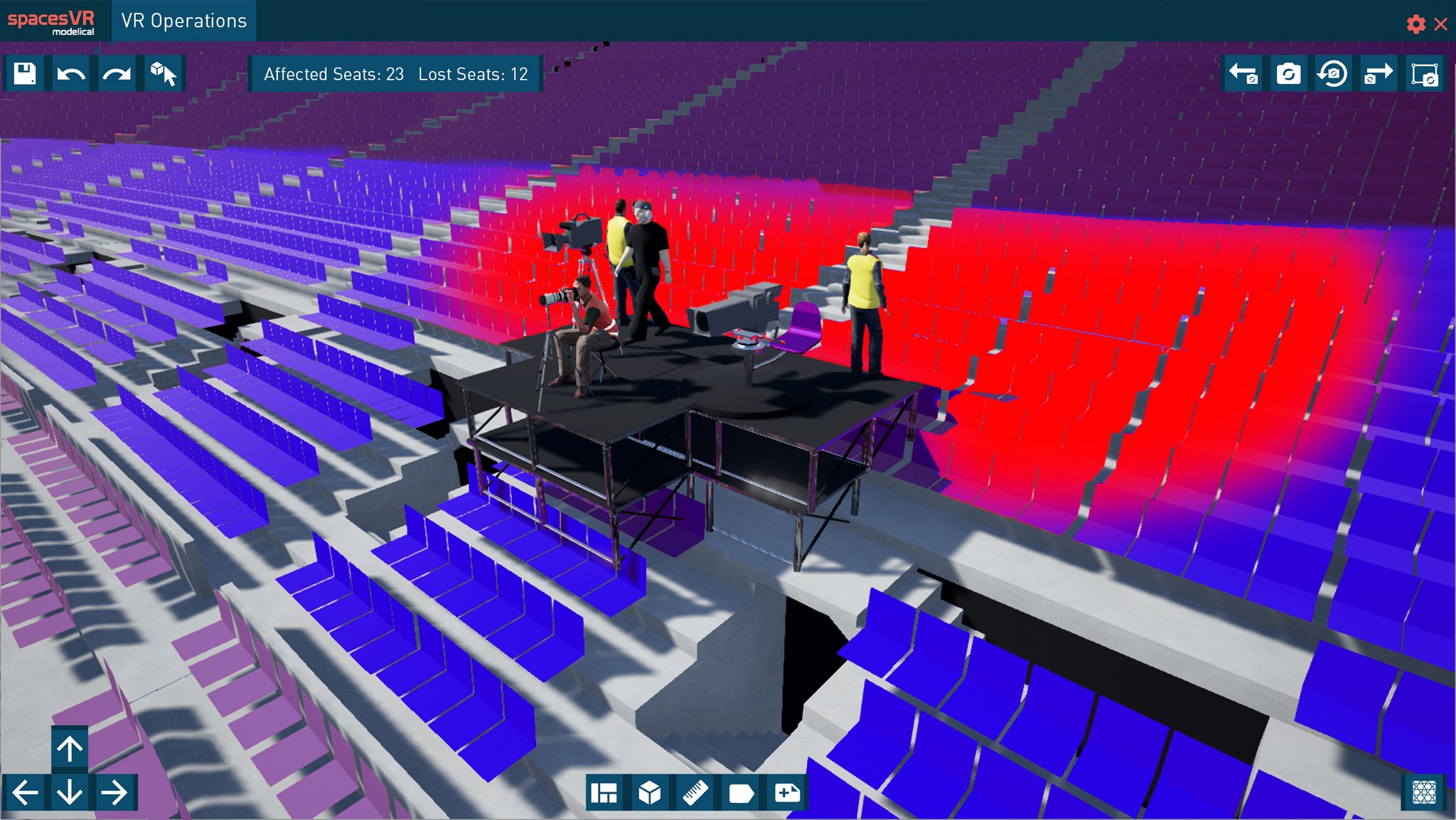 Plan the expected and anticipate the unexpected
With SpacesVR you can view, test and program any layout of your venue prior to an event, allowing you to prevent problems and solve them in advance.
Communicate effectively with all departments involved
Provide your staff with a common platform with all relevant information about your venues. No more misunderstandings or duplicated tasks.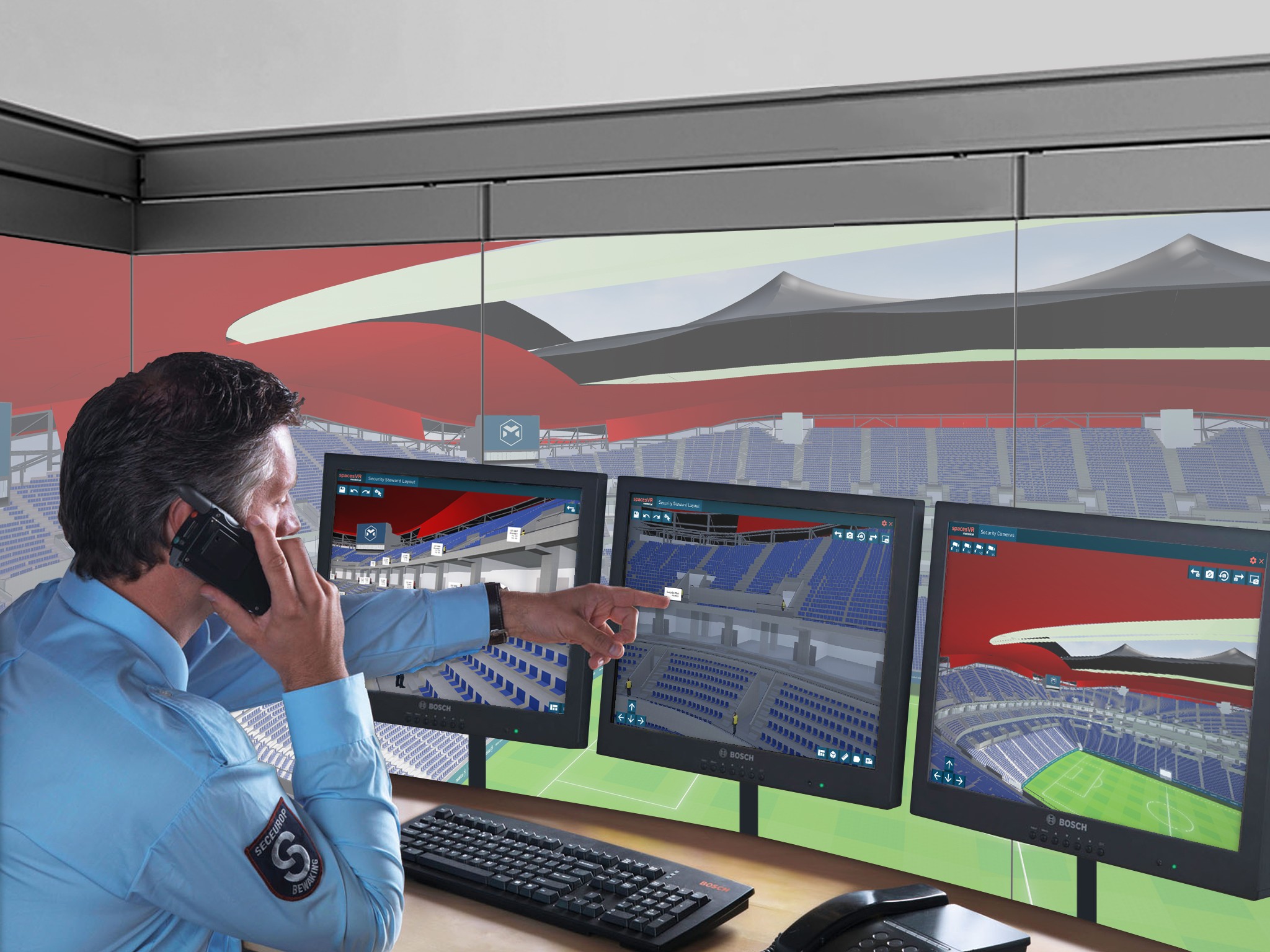 Overlay all the operations layouts
Camera positions, security stewards, ball-boys positions, ambulances, turf keepers and everything has to be planned to make sure that event run smoothly. Collaborate with all the departments sharing all the important information. Do not repeat yourself!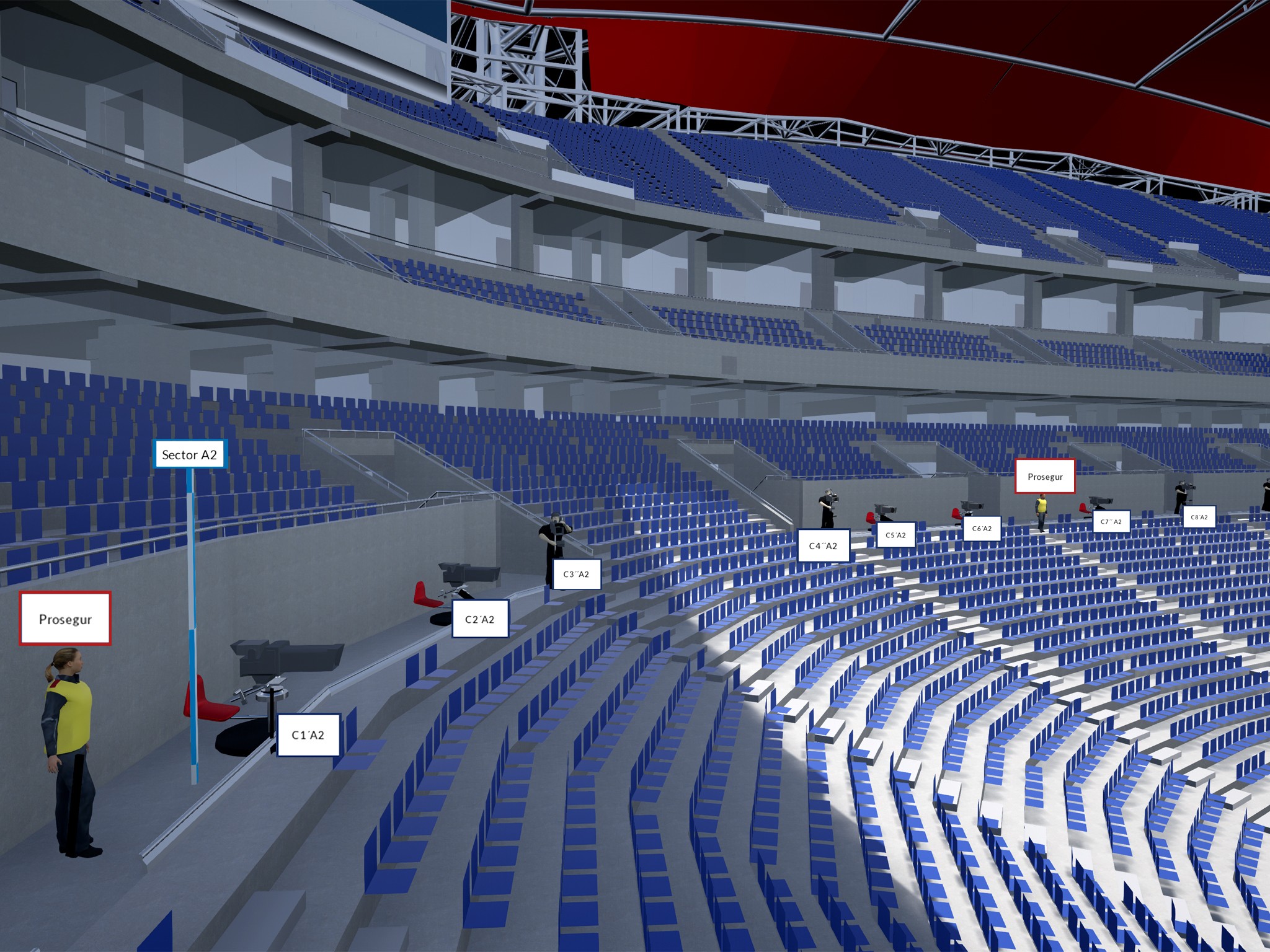 Train your team with immersive tools
Virtual Reality can help your staff to learn faster, remember longer, and decide better.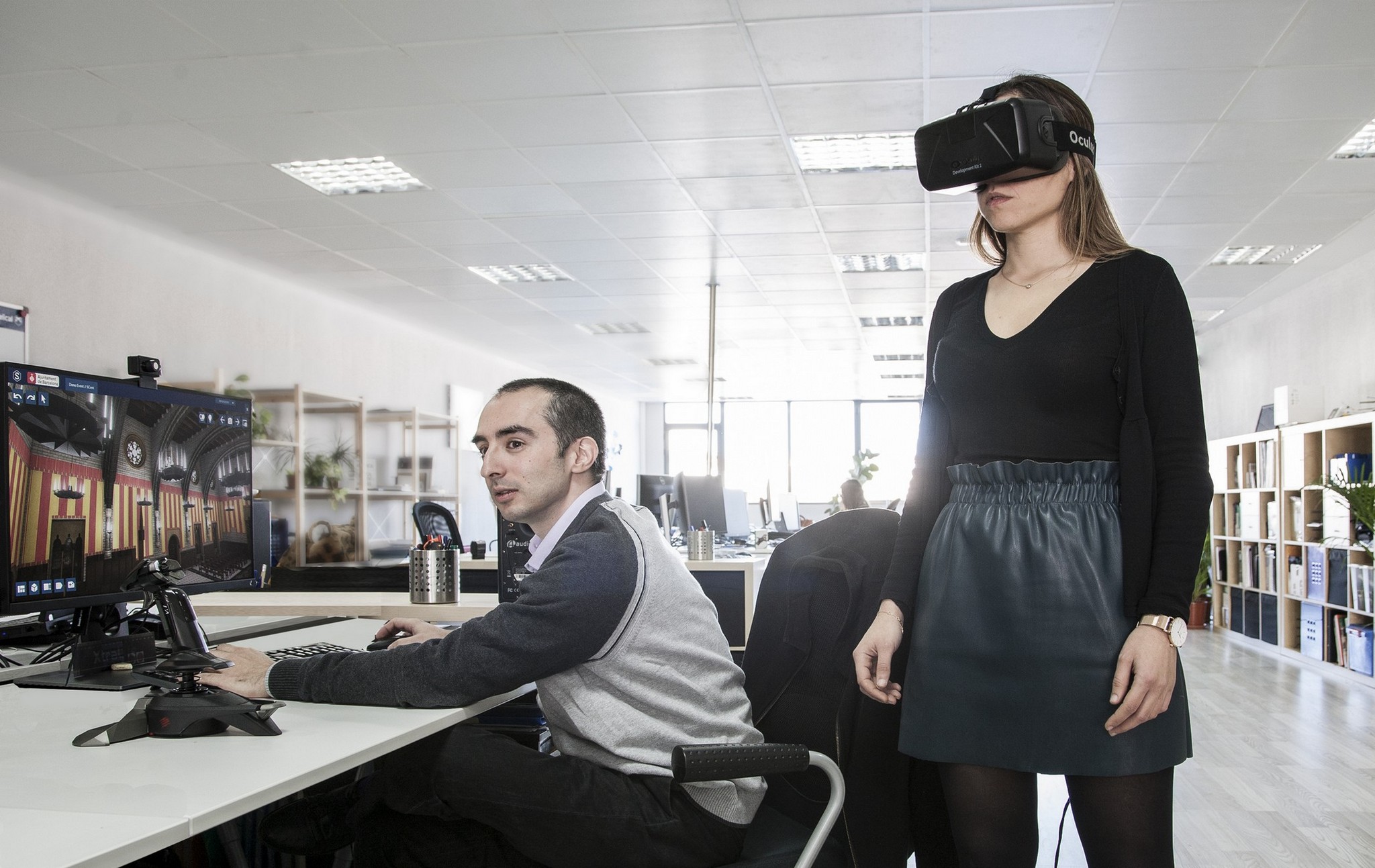 We adapt the tool to cover all your neccesities
Features
Fully interactive
Our solutions allow the user to choose any location at the space and enable full interactive navigation.
Easy and Intuitive
We have design SpacesVR with a friendly interface.
Anytime, anywhere
All the relevant information about your venues is available directly from the browser or tablet with no special software needs.
SpacesVR is available via a number of devices, ensuring the right balance between performance and immersion.
Headset
Mobility
Desktop
Online